SATU SISTEM PENDIDIKAN UNTUK SEMUA (ONE EDUCATION SYSTEM FOR ALL)
14
people have signed this petition.
Add your name now!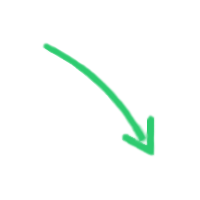 14

people

have signed.

Add your voice!
Maxine K.
signed just now
Adam B.
signed just now
SATU SISTEM PENDIDIKAN UNTUK SEMUA
(ONE EDUCATION SYSTEM FOR ALL)

Jadikan Malaysia Sebenar Sebuah Negara
(Turning Malaysia Into A Real Nation)


Am starting a signature campaign to get 100,000 electronic signatures to support this movement for a start from all races and walks of life.
To register just send your email address and/or H/P number.

Amongst notable elements to be implemented in the proposed NATIONAL EDUCATION SYSTEM OF MALAYSIA came about after the events below and are as follows:
I read with disbelief that those entrusted with the curriculum of our school system are still harping on old ways of handling modern education needs as announced by the Minister of Education.
I have written on numerous occasions to the Education Ministry on how to turn our students into a global workforce but when the announcement of the pending new education system was unveiled, not much was taken into consideration on what I have proposed.
I have met the current Education Minister who is also our Deputy Prime Minister and told him I want to see him to discuss further the need to fully revamp our Malaysian Education System. He has agreed in principle to meet and has asked me to see him. I have called his Senior Private Secretary at the Education Ministry and DPM's office to make an appointment on numerous occasions but to date have yet to get that elusive appointment. I will wait patiently.
Whilst waiting please allow me to get you into the brief of what my proposal entailed:
1. There is a need for all schools to be under one single education system. If not we will forever not be classified as a nation by definition. Chauvinistic attitudes of all races must take a back seat for Malaysia to be fit to achieve nationhood status. Political will must prevail to make this happen at all cost failing which, we will always be a country divided!!!
2. Medium of instruction MUST be in the Bahasa Kebangsaan, the national language as in the Constitution.
3. Whilst BM must be passed, so too must the language of the Internet, English be made compulsory. Here abundance of knowledge on the net can be readily accessed with the availability of high speed Internet service and facilities for all regardless of areas of settlement. Dr.M's idea of distant learning that he asked me to propose before he retired was where a student say in a remote area of Kelantan and Sarawak and Sabah, would learn the same thing at the same time in the same way as students in urban KL and other cities. So when a student is taught the word orange for example, all students learn the same thing nationwide. Sadly the 15 months I spent to put up the system (less the contents) in the 18 months Dr. M gave me time to complete the proposal, came to naught as a result of his resignation. His successor had no clue what it was all about despite my submission to his then Ministers of Education and Telecommunications.
4. To safe guard the issue of the mother tongue of the various races in Malaysia, Mandarin and Tamil will also be made compulsory for all students hence the basis of national unity for our future generation. Everyone must be taught the same stuff save for the next item that can be elective for non-Muslims or they can choose to take a Behavioural And Moral Science Subject. By adopting this too, Malaysians will also be readily more prepared in new economic giant regions like China and India.
5. The elective mentions at the end of 4 above is the compulsory Language of the Quran for all Muslim Students: optional for non-Muslim students. This will also prepare our students to be employed in the Middle East.
6. Students wishing to learn another optional language like Russian, French, German, Spanish or a sixth language should be encouraged.
7. Topping that with History, Geography, Maths and the Sciences, our Malaysian Students will be ready to be employed within the context of a "GLOBAL WORKFORCE".
8. All parties as stated earlier must rid themselves of their chauvinist ways and make way for a new nation of Malaysia to be born.
Whilst the detail syllabus can be discussed, the ready supply of dedicated and qualified teachers must also be ensured. We can learn from history where the best teachers we had in the 50's, 60's and 70's were those Kirby Trained teachers. We can study what made the then system great and emulate plus improve on that to get a better system and not deteriorate.
I am ready to meet anybody who are ready to make that bold move to put forward a system that may seem way beyond our reach now but that actually is very simple if there is a simple political will and do away with all the chauvinistic racial ways!!!
As I said, a strong political will without prejudice, fear or favour must prevail for Malaysia to be a nation and have our graduates properly trained to be part of an esteemed "GLOBAL WORKFORCE".
Thank you for your time reading this unsolicited email.
Further readings:

http://mcoba.org/melayu-di-persimpangan/
Link online kepada buku pertama yang saya tulis beberapa tahun lepas. Baca, renung, tafsir, fikir, rumus dan buat keputusan masa bersama bertindak atau tidak!
http://mcoba.org/penyakit-nak-hidup/
Link kapada buku saya "Penyakit Nak Hidup" untuk yang minat. Selamat membaca dan insaf!
ThxSalam&BestRegards.
Nik Azmi
H/P: +60193634033 (WhatsApp)
Fax 1: +60321423559
Email: nikazmi@gmail.com