Satanic ritual abuse & trauma based mind control - the Sadegh case
92
people have signed this petition.
Add your name now!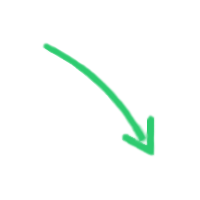 92

people

have signed.

Add your voice!
Maxine K.
signed just now
Adam B.
signed just now
Trauma based mind control/ritual abuse "experiments" on children and toddlers in Austria in the Mengele tradition:
Authorities protect the perpetrators from day one. Response to the victimization of a boy in the custody of the youth welfare department and Austrian authorities: "There is no reason for investigation. There is not even a case."

Over the years, Austria has become a perfect "Potemkin village," having harbored the elite Nazi academy of physicians and psychiatrists during World War II in the city of Graz, Styria (SS-Ärztliche Akademie Graz), and currently harboring perpetrators behind the facade of a western democratic country, a country of trauma-based mind control slavery and organized abuse on children and toddlers. Within the last few years, Austria has been home to spectacular cases of child abuse/ritual abuse slavery. Criminal abuse cases such as "Natascha Kampusch's" and "Elisabeth Fritzl's" were never thoroughly examined (police superintendents ostensibly "killed themselves," thereby protecting the pedophile network operating in the country), while international whistleblowers were already talking decades before about Austria as a centre of ritual-initiation and of research of ritual abuse.

Since 2011, it has been impossible to get my son examined by specialists, meaning getting him examinated via MR/CT/psychiatrically. The torture my beloved son was suffering (and still is suffering) corresponded 1:1 with the scientific literature on trauma-based mind control and satanic ritual abuse. When I originally submitted the 300 pages explaining the details of my son's suffering, the flashbacks, etc., in hope of getting him examined, and getting help for him, I hadn't yet come across the term "trauma-based mind control and ritual abuse." Their response was to claim I'd manipulated him into believing these things had happened to him. Then, ten months after I'd sent in the submission, I discovered the term, and hence the concept of this kind of criminal abuse. The horrors my son endured included: ritual abuse, inflicted by people wearing masks; being forced to eat his own feces; being kept in a car trunk for ages; being anally raped and suffering other forms of sexual abuse; being drugged; being trained to be a baby prostitute (for both men and women) and bondage. He showed me that he'd been trained to literally beg on his knees, and that he knew about near-death experiences and dissociation. Medical/ritual torture included being castrated with a needle, and then told he would be a "girlie" (he knew about anesthesiamasks used to induce narcosis). His ears were injured and his eyes blinded, he was told his brain would be ruined, and, last but not least, he had to suffer water-boarding and spinning.

Actually, the strategy Austrian authorities used from the very first day on was to ignore the evidence as well as the research I sent to the courts, which included audiotapes and photos as well as manuscripts, and to misrepresent me as a criminally insane woman in their official judgments. Their strategy also included depriving both me and my son of any legal or medical help. With demonstrably falsified judgments that were so blatant they were nearly embarrassing, Austrian authorities got themselves deeply involved, and risked serious consequences, as even high officials could easily be accused of "slavery" based on the evidence, an offense that is, at least in Austria, punishable by up to 20 years in prison. To avoid exposure and accountability, I was made out to be a liar, a bitch, a bungler, a perpetrator, a squealer and a lunatic. Until today, my son Dara Rubens, who was able to name several perpetrators who are part of the Austrian establishment was never examined in detail via MR/CT/Blacklight/psychiatrically.
[Full version: http://www.traumabasedmindcontrol.de/english-summary]
We, the undersigned, call the international authorities (Human Rights Court, International Prosecution Office Den Haag) to stop trauma based mind control and ritual abuse on children and toddlers, to stop the cover-up of such horrible crimes. We demand detailed examination of each case, of each child and each toddler via MR/CT/Blacklight and psychiatrically.