SASCO Free Education 1 Million Signature Campaign
870
people have signed this petition.
Add your name now!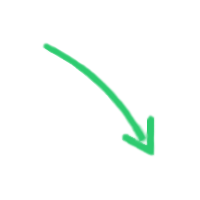 870

people

have signed.

Add your voice!
Maxine K.
signed just now
Adam B.
signed just now
Free Quality Education for Equitable Human Advancement

To: Department of Higher Education and Training/ Parliament/ National Treasury
Our country celebrates two decades of democracy and yet the socio-economic legacy ofApartheidand colonialismremain defining features of our reality. South Africa's social reality condemns black and African working class and poor students to inferior education. Whilst at the same time our social reality ensures a quality education for the rich particularly the white minority in our country. In as much as we have recorded great strides in expanding access opportunities for black students in our institutions of higher education and training, there are still hundreds of thousands of students who are refused entry. These young people are therefore relegated to unemployment, poverty and substance abuse. The Freedom Charter declares unequivocally that, "The Doors of Learning and Culture Shall Be Open."
Yearly we witness young people queuing at our institutions of higher education and training with the hope that they will be admitted into tertiary education. Many of these travel long distances from their villages to the metropolis looking for a better future for themselves and their families. The dawning of democracy gave new hope to our people that they can, through the education of their children, rise out of the shackles of poverty. In as much as NSFAS funded about 420 000 students in 2014, an equal number, if not more, qualifying and deserving students find themselves locked outside the boom-gates of our institutions. Nobody borders to ask where these young people go, the truth of course is that they end up in our communities without employment and tertiary education.
Some many more who, due to the poor quality of our schools and high access points, do not qualify to access our institution are also condemned to the pool of joblessness. Our universities and colleges exclude thousands on an annual basis because of their inability to afford the high cost of higher education. These are children of public servants and the lower middle class, and some being NSFAS funded students. This situation is unsustainable, because itreproduces the Apartheid design for our institutions to be for whites and the privileged. The status core can best be described as systemic racism. Our country has 3.4 million young people between the ages of 18 – 24 who are Not in Education, Employment or Training (NEET). This is an untenable situation for our country, and the financial exclusion of young peoplereproduces this cohort.Our country has high unemployment especially amongst the youth. Many of these young people are unemployable because of a lack of higher education and vocational training.
As SASCO we call for the immediate introduction of Free Quality Education for the working class and poor.Free Quality Education will ensure that many young people will have access to education, improving their prospects for employment. Free Quality Education will assist South Africa to advance meaningful development and guarantee a better life for out people. Free Quality Education goes beyond themonetary aspect, but also talks to the content and quality of the education our people receive. This includes creation of an enabling environment for students to succeed in our universities and vocational training institutions.
We call on our government to urgently introduce an Education Tax, which will target the high echelons of both the private and public sector and private capital in our country. Capital in South Africa benefits for centuries uninterrupted yet they continue to refuse to invest in the development of our country.They are engaged in a massive investment strike in our country, sitting with a trillion rand of un-invested profits. They rather speculate in the finance market rather than invest in our country. South African companies benefit from the pool of graduates produced by our public institutions annually. Theircontributions in bursaries areinsignificant considering the profits they make in our land.
South Africa hashigh-incomeinequalities, with ourGiniCoefficient being the highestin the world. Both the higher echelons in the public and private sector earn unjustifiable high salaries and bonuses, the latter more than the former. It is therefore justifiable that a redress measure like Free Quality Education be funded through a progressive tax regime. We call on the Department of Higher Education, National Treasury and Parliament to ensure that all legislative measures to introduce Education Tax are introduced with immediate effect.
We call upon all peace loving people, committed to the transformation of society in general to join us in this important initiative to raise one million signatures in support of Free Quality Education.Your participation in this campaign will ensure that we exert the necessary pressure on our government to lead the introduction of Free Quality Education. For many years we have been engaging in a Free Education marches, this year we plan to deliver the voice of our people through this petition. If youarecommitted to a better South Africa for all, you would support this key initiative. South African students call on you to lend a hand of solidarity and to act consciously to ensureFree Quality Education for Equitable Human Advancement.
From: South African Students' Congress
Supported by: the South Africa community