Demand for the resignation of Hany Saqr & Amgad Saleh
126
signers.
Add your name now!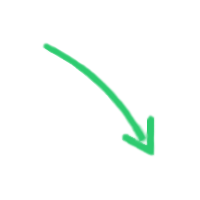 126

signers.

Almost there!

Add your voice!
Maxine K.
signed just now
Adam B.
signed just now
In The Name of Allah Most gracious Most Merciful
We the undersigned thank Br. Hany Saqr and Br. Amgad Saleh for their services to the Muslim community in Central Ohio while demanding that both of them resign immediately from the board of American Islamic Waqf, owner of Noor Islamic Cultural Center.
For over 10 years Hany Saqr and Amgad Saleh have been board members, along with a third, Khalid Farag, of American Islamic Waqf, owner of Masjed Al- Noor (Noor Islamic Cultural Center). They were grossly negligent in their duties as board members. In all this time these brothers have overseen an unstable policy of oversight of the center by not following the organizational by-laws, not ensuring the keeping of minutes or the sound oversight of financial records of the organization.
They have allowed misrepresentation of the organization to the community. For over 4 years, 3 other hardworking volunteer brothers were considered in good faith by themselves and the general community to be board members. When a dispute over power erupted last year among these two (Saqr and Saleh) and Farag, these two revealed that no organizational documentation exists making those three brothers legal board members and they had been mislead for 4 years. The whole matter ended up in court followed by the resignation of the three disputed members.
Br. Saqr has been fighting for control of the board since a challenge was made to his paid job as administrator of the center and he was removed from the center's payroll. He has made promises to people to engage in mediation several times and broken his promises each time. He also promised multiple times in front of many witnesses that he would resign if and when Farag resigned. Farag has resigned after Saleh and Saqr voted to remove him from the board when they finally got together for a meeting recently. This vote was not according to the organization's by-laws but merely according to the desire of Saleh and Saqr. One of the reasons for firing Farag was an accusation of theft, which was proven, by the treasurer, to be a false accusation. When many people came to Saqr expecting him to announce his resignation as promised, he demonstrated again that he keeps no promises. Instead he has appointed a few brothers to be on his own board. This caused resentment among many community members. Some of them vowed not to contribute any penny to the organization as long as these two individuals are on the board.
Br. Saleh has stated that he will resign when he finds good qualified people to replace himself, but he knows no one here to ever find anyone. He has been absent from Ohio for over 10 years and is completely unknown to the general community of Noor Center. His knowledge of what is going on has been limited to what the other two board members, Farag and Saqr, reported to him. He has stated that he is waiting to stabilize the organization, but since he has never used his power on the board to insist on following the by-laws, but has always allowed a disorganized irregular instability to be followed instead, he has demonstrated well over the past 10 years that he has no idea how to stabilize things.
While these two remain in power, no rules will hold except their personal desires. The organization is under a dictatorship. When they are removed, the other newly appointed board members , all good responsible brothers, can declare themselves as a temporary board , say for six month, and in close consultation with the community can establish normal rules, to ensure long term stability for Noor Center, with open accountability.
Links