Santa Rosa Class Start Times Would Be Detriment to Families
1098
people have signed this petition.
Add your name now!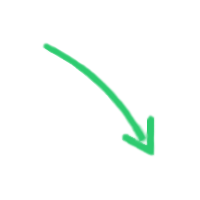 1098

people

have signed.

Add your voice!
Maxine K.
signed just now
Adam B.
signed just now
We the undersigned respectfully ask the Santa Rosa County school board to reconsider the new school start times for the 2008-2009 school year. While we believe a three-tier bus system in the Santa Rosa County school system is a great idea, one which already seems to be in place in the Holley-Navarre school district. However, we believe the effects of the new start times on our youngest students were not given proper and careful consideration. We are shocked by the fact that the new system will have elementary students beginning their school day at 7:15 am, while high school students will begin at 9:15. The new structure makes no sense for many reasons. First, most high schools already begin classes between 715 and 730 am. Wouldn\'t it make much more sense to begin their day just a few minutes earlier, rather than overhaul start times at every level It seems this approach would cause the least disruption and confusion for everyone involved. Superintendent Rogers states in an article in the Pensacola News Journal, that the new start times will \"inconvenience\" some families, however the effects will extend far beyond mere annoyance. The American Academy of Pediatrics states that children between the ages of 3 and 6 should get 10 3/4 to 12 hours of sleep per night, while 7 to 12 year olds require 10 - 11 hours. Given the new school start time of 715 am, many of these children will have to catch a bus between 615 and 630. If these children are to have time to wash, dress, and eat breakfast, they will have to be out of bed by around 515. This means that in order to get sufficient sleep, the average kindergarten student will have to be in bed by 615 pm! Does that sound reasonable Many of these children have parents who work, and therefore attend after school care programs. If parents pick their children up from these programs at 530 pm, this leaves 45 minutes for them to get home, eat dinner, and get tucked in. Somewhere within that 45 minutes, parents will also have to find a few moments of quality time with the children they have not seen all day. Not a realistic timeline, by any stretch of the imagination. In reality, we all know that no child will be in bed by 615. Family schedules simply do not allow it. Therefore the result of this schedule will be severe sleep deprivation, which will lead to irritability, increased behavior issues in the schools, possible health issues, increased absences, decreased school performance, and a decrease in test scores. This drop in test scores has the potential to affect school funding. So, even while saving money on transportation, we\'ll have to tighten our belts even more when funding decreases. We must also consider the fact that most high school students are fairly self-sufficient when waking up and getting ready for school in the morning. On the other hand, elementary students often require a parent to wake them and guide them through their morning routine. This means that the proposed schedule for next school year will not only affect the students\' sleep patterns, but possibly those of the entire family. Again, this will lead to irritability and increased family disharmony,ultimately a severe breakdown of the family dynamic. This extends far beyond a mere \"inconvenience\". High school students simply need less sleep than their younger counterparts,and when they are tired, are better able to cope than a younger child would . They are able to get themselves out the door in the morning without disrupting the whole family, and do not have to endure hours in childcare after being in school all day long. They are also used to early mornings. Many of them have after school jobs and activities that would be greatly disrupted by a late start to the school day. I am sure these students in particular would be upset if they had to give up their extracurricular activities because of time constraints. The new changes, while they may save the school district money in the short run, will have an economic impact on families. There are many families whose older children care for their younger siblings after school. Since the younger children will now be dismissed 1-2 hours earlier than their older siblings, these families will be forced to pay for after school care. In a time of rising food and gas prices, they will be forced to bear the additional financial burden of extended day child care. We believe the impact on community recreational programs and some local businesses, who depend on our youngest students, should also be considered. Many children who previously rode busses to various after school activities , such as martial arts or music lessons, will now, instead, be forced to attend after school child care programs. These businesses will see a decline in enrollment, and will, as a result, face economic hardship. Community recreational programs, such as the NYSA, will see their registrations decline when, because of the early school start times, parents are unable to allow their children to to participate in evening practices and games. This means there will be less money available to maintain these programs, which will lead to increased registration fees for those who still choose to participate, which will lead to further decreases in registrations. As stated earlier, we believe the three-tier system is a good idea, however, we sincerely hope you will take a long, hard look at the ripple effect the consequences of this decision will have for the students, the families, and the community as a whole. Many of you are parents of children at every level. Surely you can see that there is truth in what we have written. We strongly urge you, the Santa Rosa county school board, to reconsider the start time structure. Thank you for your time.
Sponsor
My name is Amberly Perles, and, like many of you, I am worried and angry about the recent decision made by the school board to drastically alter the school start times for the upcoming school year. While, in and of itself, the three tier system is a good idea, the new time structure was ill-conceived. What makes me angriest is the fact that the plan was approved with very little input from parents whose children will be affected by the changes. Under the new system, our youngest children will be required to catch a school bus before 6:30 am, while high school students will not have to report to school until 9:15. The new system will not be a mere \"inconvenience\" for many families. It will have far reaching emotional, social, and economic effects. Please support this petition, and ask the Santa Rosa school board to hear our voices, as concerned parents. We need to make changes now, because once the school year begins, it will be too late. Feel free to contact me with your comments, questions, as well as any ideas about how we can continue to fight these changes. My email address is aperles1@hotmail.com . Thank you.