San Juan Islands WSF Reservation System Concerns
171
people have signed this petition.
Add your name now!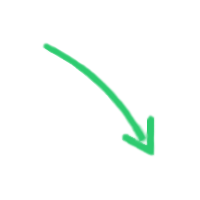 171

people

have signed.

Add your voice!
Maxine K.
signed just now
Adam B.
signed just now
Goals of the WSF reservation system as outlined in WAC 468-300-700 (see http://app.leg.wa.gov/WAC/default.aspx?cite=468-30....):


(4) Vehicle reservation system intent.
(a) The intent of the vehicle reservation system is:
(i) To reduce queuing and congestion outside of ferry terminals;
(ii) To maximize the use of existing assets;
(iii) To provide enhanced customer service and travel predictability, spontaneity, and flexibility;
(iv) To manage demand by shifting discretionary trips from peak to off-peak sailings;
(v) To recognize the uniqueness of each different route;
(vi) To allow WSF flexibility to manage the system to best balance the needs of customers, communities, and WSF.
(b) Ferry customers are not required to make a reservation in order to travel on a Washington state ferry.

Petition Talking Points:
The residents of San Juan county understand our WSF system seeks to disperse ridership evenly among all ferry routes. We acknowledge the reservation system was implemented with the best interests of tourists and islanders at heart; however, we feel it may not serve either party as intended in its current state. We hope our suggestions will be heard so we can make the necessary adjustments to the current system and improve Islander/WSF relations.

Though many enjoy this new system, those people are in the minority and the reservation system should be changed to be more user-friendly to all. Many Islanders agree that it is not a customer-friendly system. For example:

Cannot cancel a reservation on day of travel without penalty; users who have to change plans also have to find someone to use the reservation (by posting on Facebook, making phone calls, etc), or pay the $10 no-show fine.

The 30, 30, 30, 10 system of release dates is confusing

(Petitioners: Use comment section to add more examples)
To mitigate this problem might be: A small beta version of a WSF app and website could be devised for individuals willing to volunteer to test the user interface and user experience of the system; only ~20% of the boat would take reservations during this trial period to assure the server doesn't get bogged down as the bugs are worked out.

After the beta trials conclude, a nominal fee could be charged for reservations during peak routes (30% of the boat and increased with popular demand and server capability), especially during busy times of the year, thus shifting ridership to less busy sailings. If more extreme measures are required, an islander suggested that there be a premium placed on the most popular sailings and relatively lower prices for off peak sailings. This would be yet another way to spread ridership to other ferries.


It is important that the majority of the ferries remain reservation-free as to reflect the position of the residents of San Juan County and to alleviate the anxiety of not having a reservation.

Some islanders feel that the loss of freedom comes with stress, especially considering this is our public highway.

Many have lost interest in going off island or simply don't ride as often which severely curtails ridership; meaning less revenue per sailing and less money for WSF and the state.

Also, accessing the system is a concern for some:

There are areas with no cell reception or internet.

Individuals without devices or those who simply wish to leave them at home.

There are elderly that may need assistance; disabled individuals may be unable to maneuver through the system

There are unforeseen commercial and business problems, especially in hospitality.

Hotels may be booking reservations for their customers. What happens if they miss their intended ferries and the will call line becomes exceedingly long? Businesses will spend an exorbitant time explaining the reservation system and dealing with angry customers.

A fellow islander joked, "Miss a ferry? Well, living in the ferry line up may be the end result."

Suggestions that may improve the situation:

(Petitioners: Please use comment section to add more examples. We need your reasoned input!)


Paid advertising of the "success of the ferry system" is insulting and a waste of money, time and resources. For example:


http://www.komonews.com/seattlerefined/sponsored/w....