SAMSUNG, KEEP NX ALIVE!
1870
signers.
Add your name now!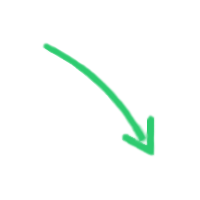 1870

signers.

Almost there!

Add your voice!
Maxine K.
signed just now
Adam B.
signed just now
Samsung Camera Division,
With exception of you closing your business in select markets, there's been no new developments or statements concerning your Galaxy NX line of cameras, lenses and accessories. Nor have we seen any new firmware updates in several months.
Additionally, we didn't see any related product updates since it's release in 2014.
It's now 2017 and the NX system is still alive and going strong. In some cases, the NX cameras still offer technology still missing from other manufactures to date. Think about how impressive this is? That's how ahead of the curve you were.
The hottest camera today should not be the buzz about the lastest models from your old competitors. We shouldn't be talking about the GH5, or even the CK200, we should be buzzing about the game changing NX2 PRO, with a new lineup of amazing glass.
You had this market setup to crush it, if not even give cameras costing in excess of $50k a run for its money. But you prematurely dropped the ball. What a huge mystery and giant disapointment to your customers.
Even though your cameras are still for purchase and their resell value seems to have actually increased, it appears you have gone completely MIA.
However, your existing and prospective customers have shown up and have spoken. We love your NX products and want more of them in the future!
We have put together this petition we call "Keep NX Alive". As the title suggests, this is what we strongly urge you to do.
We are asking you to return engagement and commitment to the NX business and to your existing and prospective customers.

For inspiration, below are some awesome examples of video created by your awesome customers:
Cordell D. Franklin
Clips from Beauty for Ashes Short Film edition
Pasquale Baseotto
NORWAY Let the journey be your goal
NORDIC Lapland - Valkea Arctic Experience

Casey Wilson
Stop Wasting Hours Making Photo Books. This One Takes 1 Minute. #Chatbooks

Samsung NX1 Fan
Testing the Samsung NX1 late in 2017

Loti Kaz Films
Mok Saib - Nedik M3aya Fi Bali (EXCLUSIVE Music Video)

W.F - Tee Seddiki [Official Music Video]

London Music Videos - Affordable Production for independent Artists

STUDIO ENNA

ANDREW REID
Samsung NX1 with Sigma 35mm F1.4
Samsung NX1 - first 4K footage plus comparison with GH4, LX100, FZ1000 and the ancient 5D Mark Old!
GammaDR 2 LOG for the Samsung NX1 by EOSHD
Canon C300 vs Samsung NX1 (And 1D C)
MAX YURYEV
Taylor Swift - Everything Has Changed ft. Ed Sheeran
Oxana Brik - Spokane Wedding Photographer
Samsung NX1 VS GH4 Quick Video Autofocus Test
CODY BLUE
MATTIAS BURLING
4K Super Slow Motion Experiment
Samsung NX1 with Cheap m42 Lenses
Samsung NX1 Grade Test - Various LUTs
ZUCHUAT DIDIER
SAMSUNG NX1 - SLOW MOTION TEST #1
SAMSUNG NX1 - SLOW MOTION TEST #3
SAMSUNG NX1 - SLOW MOTION TEST #4
SAMSUNG NX1 - SLOW MOTION TEST #5
LOUIS BRINDLE
Drift Practice | Adrian Flux Arena
CineBootCamps / FLETCHER MURRAY
NX1 tests in golden hour sun 120 fps and Gamma Normal and DR
NX1 AutoFocus handles a tough shoot: Tanya Chianese's Dance Performance
NX1 tests of Gamma DR settings (SAM 1015 Americana Fountain v3)
OTHERS
Free- Short Film-morphproducti0ns
Moment music video-Ever So Android

Samsung NX1 4K Epic Video + 120fps(1080p) 景福宮することができ-EX Film
Meet the New SAMSUNG NX1!-RocketJump Film School
Behind the Scenes: The Making of 'Moment' Music Video with Samsung NX1 and NX500-dpreview com
Alice & Deseado - Test Samsung NX1 slow motion 120fps-Gianfranco Corigliano
Samsung nx1 Предчувствие весны-владимир моисеев
LONGBOARD RIDE in PARIS | 4K | Samsung NX1 | Glidecam DGS-Sacha Luisada

The Case Testing Samsung NX1 4K-Flyfisher Film
Nuno and Amadise Wedding Film at The State Room in Boston, MA-David Hill
Snow Crystals in Ultra HD 4K-Anders Bixbe
test slow motion du samsung nx1 (120p)-Sons of Paris
2016 Japan Nagoya Autotrend Tuning Car Motorshow(일본 나고야 튜닝카 모터쇼)Part_3-카本(Carbon)

VASHI VISUALS (Editors for Deadpool)
Jarle's Camera Shake Presets for Premiere Pro CC using the NX1

FACEBOOK PAGE
https://www.facebook.com/keepNXalive/