Samsung Galaxy Note 10 RETRO
Show your support by signing this petition now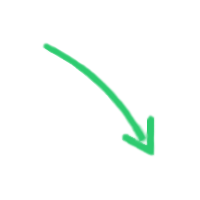 2

people have signed.

Your voice needed!
Goal: 1,000
Goal: 1,000
We gather here the signatures required to express to Samsung our interest and intent to buy a phone with the following Retro Specifications:
Exact same dimensions as the Samsung Galaxy Note 4
Exact same removable battery
A modern HD or 4K display in the 5.7 to 6.1 inch range as will fit into this housing.
Current phone technology, so basically a Galaxy Note 9 or 10 inside, minimum 64GB on-board storage.
ALL LTE bands the current Galaxy Note 9 has (support for all AT&T, T-Mobile, International LTE channels)
USB-C, 256GB SD Card or larger support
NFC and Wireless Charging build into the back cover by default
Dual SIM support for USA (i.e. only make one version of this phone for Global distribution)
Some thoughts about these specifications:
We want the exact same dimensions of this phone so we can use our current protective cases, the plethora of cases still available, and ability to use new cases made for the new phone to also work on the Note 4!
We want the same battery, with 3220mAh it is still a viable battery as most phones released today have a 3000-4000mAh battery. Using the exact same battery also allows us to use these batteries in our old Note 4 phones, and to purchase from the plethora of 3rd party battery manufacturers!
The Note 4 already sported a 5.7 inch display, let's go for 5.7 or better with 4K resolution.
Same or similar performance of a modern phone and Android P and possibly Android Q support. Why are we still making phones with 16GB of storage? Let's make them at least 64GB with 4GB RAM!
All the LTE bands the current Galaxy S9 and Note 9 has plus any that are not. Let's make ONE Global phone!
All new phones should be USB-C and support at least 256GB SD Cards.
Why do we still make phones without NFC or Wireless Charging? The Note 4 had these with the optional back cover, let's make this the default!
Why is it that North America, and specifically the USA, cannot have a dual SIM phone? Seriously?