CONTRA A PRIVATIZAÇÃO: O BONDE DE SANTA TERESA NAO É EQUIPAMENTO TURÍSTICO
1984
people have signed this petition.
Add your name now!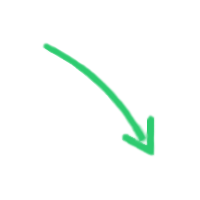 1984

people

have signed.

Add your voice!
Maxine K.
signed just now
Adam B.
signed just now
Às autoridades do Governo do Estado e da Prefeitura da Cidade Aos cidadãos desta cidade do Rio de Janeiro e aos meios de comunicação. (SEE A CONCISE ENGLISH TRANSLATION ABOVE) Março de 2008 Mais uma vez, nós, moradores e amigos de Santa Teresa, abaixo assinados, organizados pela AMAST, cansados das péssimas condições da prestação do serviço de transporte público de bonde, situação que já perdura por mais de três anos, sem perspectiva de melhora, vimos a público exigir o respeito aos direitos coletivos e aos costumes do bairro. Vimos afirmar nossas convicções e exigir: 1- A VOLTA IMEDIATA DOS 14 BONDES - RESTAURADOS E EM OPERAÇÃO; 2- OBRAS DE QUALIDADE EM TODA A VIA PERMANENTE; 3- REFORMA COMPLETA: NA REDE AÉREA, NA GARAGEM-OFICINA E NAS ESTAÇÕES; 4- FORMAÇÃO DE UMA EMPRESA PÚBLICA EXCLUSIVA PARA OS BONDES DE SANTA TERESA PARA GERIR, COM EFICIÊNCIA E VISÃO SOCIAL, O NOSSO MEIO DE TRANSPORTE; 5- A VOLTA DO HORÁRIO DE FUNCIONAMENTO QUE MELHOR ATENDE A TODOS: DAS 5h ÀS 24h; 6- QUE O INTERVALO MÁXIMO ENTRE AS VIAGENS SEJA DE 10 min; 7- UM SISTEMA DE INTEGRAÇÃO DO BONDE COM OS OUTROS MODOS DE TRANSPORTE, PARA TODA A CIDADE, COM TÍQUETE ÚNICO. EM DEFESA DO BONDE DE SANTA TERESA (RJ,BRASIL) COMO MEIO DE TRANSPORTE COLETIVO DO BAIRRO, POIS É ADEQUADO ÀS NOSSAS LADEIRAS,REPRESENTANTE DA NOSSA HISTÓRIA E CULTURA E NÃO POLUI O AMBIENTE. PEQUENO HISTÓRICO DESSA LUTA E DENÚNCIA DA ATUAL SITUAÇÃO: Desde o comeÇo dos anos de 1970, lutamos pelo funcionamento do sistema de bondes, com qualidade e eficiência. Por duas vezes impedimos sua extinção, fruto da luta dos moradores e trabalhadores. Desde 1999, buscamos verbas para sua reforma e manutenção. Em 2004, finalmente, o governo estadual aprovou a destinação de R$ 22 milhões de contrato com o Banco Mundial (BIRD) para a realização de obras e serviços completos de RESTAURAÇÃO de todas as instalações e equipamentos do BONDE. Entre as obras, só está sendo feita uma parte dos trilhos. Esta obra é cara e tem sido malfeita. O atraso é longo e não se sabe até quando. Em 2005 levaram os bondes para Três Rios (empresa TTrans) afirmando que seriam consertados; mas hoje está claro que se trata de uma experiência de projeto, montagem e teste de um NOVO bonde . O bondinho elétrico de 111 anos foi descartado desde o início, mas os moradores só souberam disto no ano passado. Trata-se de DESRESPEITO AO ESPÍRITO DO TOMBAMENTO DO SISTEMA DE BONDES, de 1988, onde esá dito que devem ser preservados "todo o sistema de transporte, trilhos, mecanismos e acessórios ligados ao funcionamento dos bondinhos abertos, a garagem e oficina situados junto ao Largo do Guimarães". O modelo que vem sendo testado não faz curvas, raspa os paralelepípedos e tem provocado blecaute na subestação de Santa Teresa. Esta nova tecnologia e os resultados dos primeiros testes do bonde NOVO confirmam as preocupações de técnicos renomados e nos deixa muito inseguros com o que pode acontecer com a operação e com a manutenção dos bondinhos daqui por diante. Levaram os bondes, prometidos para serem entregues em 2006. Em 2007 fizemos um abaixo-assinado, em papel, enviado a várias autoridades, com mais de 2.000 assinaturas, no entanto, o problema continua. Temos, até hoje, apenas dois bondes em circulação - justamente os que não foram levados para Três Rios! E dizem mais: que os bondes novos vão ter "destinação turística" e os cidadãos cariocas terão de se contentar somente com alguns horários. Consideramos que os visitantes sempre foram e continuarão a ser bem-vindos nas viagens em nosso bondinho, mas "DESTINAÇÃO TURÍSTICA" É EXCLUSÃO SOCIAL. As intenções de PRIVATIZAÇÃO têm sido insinuadas sem esclarecimentos, e NÃO CONCORDAMOS COM ISTO. OBS1: OS ENDEREÇOS DE EMAILS informados e o NÚMERO DA IDENTIDADE NÃO SERÃO VISTOS PUBLICAMENTE EM HIPÓTESE ALGUMA, sendo usados apenas pela AMAST. O email, para lista de contatos, a identidade, para legitimar o movimento junto às autoridades competentes,EXCLUSIVAMENTE. OBS2: Por favor, NãO CLIQUE no item ANONYMOUS OBS3: NãO É NECESSÁRIO FAZER NENHUMA DOAÇÃO AO SITE PARA SUA ADESÃO. English translation AGAINST SANTA TERESA TRAM PRIVATIZATION IT MUST NOT BE EXCLUSIVELY FOR TOURISM This movement demands that the famous Santa Teresa Tram, Rio de Janeiro, Brazil, be fully restored in accordance with the Government Act that declared it CULTURAL HERITAGE. Thus, every part must be repaired in the style and technology of the original, so well adapted to the charm of the higgledy-piggledy terrain and historical architecture, as well as being in perfect harmony with the local culture and ecology. But, instead, the government is building a so-called LRV (light rail vehicle), a new, out-of-character, "Europeanized" tram, biased towards tourism rather than serve the district as public transport. This privatization means elitization and social exclusion. The tourists are most welcome, of course, but the local residents must not be priced out, deprived of their characterful bondinho. Once more, we, residents and friends of Santa Teresa, below signed, organized in AMAST, - tired of the last three years of the terrible conditions of the public Tram transportation service, which has no perspective of improvement - are here to publicly demand respect to the Heritage Act, the collective rights and the habits of our neighborhood. We are here to affirm our convictions and to demand: 1 - THE IMMEDIATE RETURN OF 14 TRAMS - RESTORED AND IN OPERATING CONDITIONS; 2 - QUALITY MAINTENANCE OF THE ENTIRE TRACKS; 3 - COMPLETE REFORM: OF THE AERIAL NET, OF THE GARAGE-WORKSHOP AND OF THE STATIONS; 4 - THE OPENNING OF A PUBLIC COMPANY EXCLUSIVELY FOR THE MANAGEMENT OF SANTA TERESA'S TRAMS, WITH EFFICIENCY AND SOCIAL VISION; 5 - THE SCHEDULE OF TRAMS THAT BEST FULFILLS OUR NEEDS: FROM 05:00 TO 24:00; 6 - THAT THE MAXIMUM INTERVAL BETWEEN TRAMS BE OF 10 MINUTES; 7 - A SYSTEM THAT INTEGRATES TRAMS TO OTHER MEANS OF PUBLIC TRANSPORT, WITH A SINGLE TICKET, AT CITY LEVEL. POR FAVOR, NÃO MARQUE A OPÇÃO "ANONYMOUS" PLEASE, DON'T CHECK THE BOX "ANONYMOUS".
Sponsor
AMAST Associação de Moradores e Amigos de Santa Teresa Uma das principais lutas da AMAST é a defesa do bonde. Exigimos a restauração desse serviço público de transporte popular, com sua tecnologia centenária, limpa e barata, tombada como patrimônio histórico e cultural (Processo do Instituto Estadual do Patrimônio Cultural, n.:E-03/31.269/83, com Tombamento Definitivo em 08 de abril de 1988). Não somos contra o progresso e o desenvolvimento, mas entendemos que nosso bairro tem particularidades que precisam ser respeitadas. Assim, toda nova proposta deve respeitar a nossa história e cultura, bem como o direito dos moradores à tranquilidade que sempre caracterizou Santa Teresa. VISITE e saiba mais sobre a AMAST e suas atividades em defesa do bonde: http://www.amast.org.br ENGLISH TRANSLATION: AMAST It's an Organization with the local residents and friends of Santa Teresa One of AMAST's main actions is for the streetcar preservation. We demand the restoration of this public service, with its centennial technology, clean and inexpensive, preserved as historical and cultural patrimony (Process of the State Institute of the Cultural Patrimony, n.: E-03/31.269/83, with Definitive Preservation Act on April 08, 1988). We are not against progress and development, but understand that our neighborhood has peculiarities that should be respected. Therefore, every new development should respect our history of culture and tranquility, one of Santa Teresa's main characteristics. Visit AMAST's Site: www.amast.org.br to learn more about us.
Links
http://www.inepac.rj.gov.br/index.php (Instituto Estadual do Patrimônio Cultural - RJ) http://www.inepac.rj.gov.br/modules.phpname=Guia&file=consulta_detalhe_bem&idbem=387 (TEXTO E DADOS DO PROCESSO DE TOMBAMENTO DEFINITIVO DO BONDE DE SANTA TERESA - POSSUI LINK PARA UMA FOTO)