Salon Plazas Hairstylist and Barbers Matter
152
people have signed this petition.
Add your name now!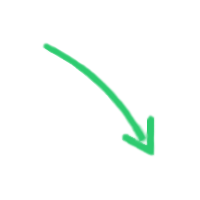 152

people

have signed.

Add your voice!
Maxine K.
signed just now
Adam B.
signed just now
As Hairstylist and Barbers for Salon Plaza, we are very much looking forward to going to work to service our clients, though outside of being severely impacted by the COVID virus, we have had a bit of misfortune in the sense of Salon Plaza owned by Ratner Companies, is forcing it's stylist to pay 50% of their booth rent the first week, and to continue business as usual in paying full booth rent the following weeks. Booth rent at a minimum can be $250.00-$800.00, that is at a minimum. For an industry of people who do not get paid unless they work, this can bring on more hardships. This petition is in response to the email that was sent to stylist and barbers of the Salon Plazas in Maryland and Virginia. Please sign this petition to help us save our business and that there can be some sort of middle ground met, because with no stylist, there is no business.
To Salon Plaza Management:
In regards to the most recent email about rental payment once business resumes, while the reduction for the first week of booth rent is appreciated, it would be very arbitrary to assume we will be back to "full" function in 2 weeks. As it was stated in the email, it will take about a month for facilities to be back to full function. While that would be ideal, it would also be contingent upon the location of the facility. This Pandemic is something new, there are no "known" metrics as to how the clientele (economy) is going to respond to reopening, but it's safe to assume that it will not be business as usual for quite some time. We are all seeing the same World and Local news, and the obvious is that the overall World economy has been affected. We understand this is going to take some alternative and creative business practices to ensure we are able to rebound. We have to take into consideration that we have to distance clients appointments further out, and that there will be clients that aren't yet comfortable being out in the public for extended periods of time. As well as, losing many clients that have been financially affected by the shut-down who can't afford to return. We also need consideration that we ourselves have been so heavily impacted by the shut-down. Most of us have not been able to receive any financial support offered by the government, and that is not for a lack of trying. Which means we are already operating in the negative and will need to purchase additional products to comply with CDC guidelines for the safety of ourselves and clients.
As business owners, we must ensure the safety of our clients within our suite, though concerns do arise regarding the cleanliness of the building, how often it will be cleaned, and can you possibly provide us with reputable vendors to afford to buy face mask and gloves in bulk if you do not plan on providing this as other business have been providing for their staff.
We ask that you take a look at these factors and reconsider the rental payment structure to allow time for us to truly re-establish our businesses like lenders have been working with the public, and in a manner that will allow us to sustain successful businesses. As you know, we are all in this together, and when we succeed Salon Plaza succeeds. Many business will go under if people do not attempt to work with each other, we would not want to lose stylist because they could no longer afford their business. Life and business as we knew it has changed drastically and we would like the opportunity to strive in this new normal as it evolves.
A Few options would be:
Place at least 1 month worth of payments to the back-end of the contract
A more staggered model of payment congruent to the economy; 50% for a month, 75% the following, and take it from there to gauge the economy
For Stylist and Barbers: Combine their suites, sublet or be forced to break their contract and leave their suite.
Started in 1974 Salon Plaza is a part of Ratner Companies, which is a collection of the largest family-owned and operated hair salons in the country, operating nearly 1,000 salons in 16 states. Ratner Companies and predecessors have done over $15 billion in sales, employed more than 100,000 licensed stylists and are currently approaching 1,000 operating locations. In addition to Salon Plaza, It boasts the nation's largest privately-owned and -operated chain, which does business under the banners BUBBLES, Hair Cuttery, Salon Cielo and Spa, ColorWorks, and Salon Plaza. Value-priced, Hair Cuttery is Ratner's largest chain, with 800-plus locations on the East Coast and in the Midwest. US. Salon Cielo and BUBBLES carry Ratner's Cibu-brand hair care products. The company also owns two Paul Mitchell schools in Florida and Virginia that offer advanced classes to hairstyling educators. Ratner was founded in 1974 by then-newlyweds Ann and Dennis Ratner
In addition to the 25 corporate-owned Salon Plaza locations, and the Salon Plaza franchise locations are franchised through Suite Management Franchising, which is a franchise ownership group with two leading concepts, including Salon Plaza and MY SALON Suite.
Company Profile: Ratner Companies; 1.3 billion annually
Ratner Companies
1577 Spring Hill Road, Suite 500
Vienna, VA 22182
703-269-5400
Founders: Dennis and Ann Ratner
Phil Horvath: President and COO
Gary P. Ratner: Manager, Procurement at Ratner Companies
Sherlean Nelson, District Manager (Maryland -Virginia): snelson@ratnerco.com
Julie Badura, Admin: jbadura@ratnerco.com
guestcare@ratnerco.com