Seeking an Inquiry for Truth and Justice for a special needs child
155
signers.
Add your name now!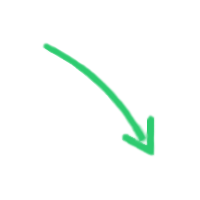 155

signers.

Almost there!

Add your voice!
Maxine K.
signed just now
Adam B.
signed just now
Hello,
It has been over 4 years and we are still without answers what fully happened to our son while he attended the W Ross MacDonald School.
Nobody wants to ask the questions to the school that demands answers. Documents now partially exposed contradicts numerous statements made During the Brantford Police Investigation. All school staff interviewed swears that there was no burn type injuries or incidents to the child. The school is on record of blaming the father for causing those injuries.
One year after, documents partially released in school staff hand written notes not only proves that a burn type injury occured at the school but exposes many incidents where at times 3 school staff physically restraining our son repeatedly exposing him to physical, emotional and mental pain and in their own notes, bleeding. This is not our opinion or speculation, these are facts and we demand answers.
What is clearly missing is a proper investigation. Clear evidence of a flawed Police investigation is exposed. This means that our complaint to the authority remains to be properly investigated and dealt with. Undisputable evidence that raises numerous serious questions that demands answers is no longer confined to the school but as well the Brantford Police and CAS Brant.
The Public Inquiry we seek is warranted and without question is in the public's interest. We have been advised that we will not succeed in obtaining this Inquiry andour energy and efforts are futile.
We are prematurly in a Civil Court that is anything but active. This Civil action needs to be replaced by what should have happened years ago. A through impartial investigation. Civil Courts are for those who seek damages, we do not seek damages at this time, we seek answers. We had no choice but to file in a Civil Court as the Statutory of Limitations of 2 years was going to expire. All efforts to spur the Brantford Police and CAS Brant to investigate before this expiry date was unsuccessful.
Since when did the Civil Courts become an alternative when investigative agencies refuses to open the file. A child has been knowingly exposed to pain and suffering and was not in a safe and caring environment. Clear evidence of neglect, negligence and severe mistreatment towards a child occured repeatedly. Civil Courts do not have the authority to deal with matters that require immediate attention, nor does the Civil Court have the authority to call for an inquiry. Laws that are in place to protect our children do not stop at the doorsteps of the W Ross MacDonald School. The school like all of us in the general public should be held accountable to the same standards of Law.
We do not have to prove anything, the undisputable facts speaks for themselves. Our problem is, no one wants to look at them as this will open Pandora's Box. The Ontario Gov't needs to show leadership, responsibility and become pro-active.
Does time passed diminish the seriousness of child abuse? Of course not. There are possibly many outstanding criminal matters that needs to be addressed.
Please google: W Ross MacDonald Salmonson for more information.
On behalf of our son and family we want to sincerely thank you for your signature and your support.
Thank You
Paul & Rebecca Salmonson
We can be reached at prsalmonson@hotmail.com
Links