SAIDIA SIMBA, ZUIA UWINDAJI/ STOP TROPHY HUNTING, SAVE TANZANIA'S LIONS
12
people have signed this petition.
Add your name now!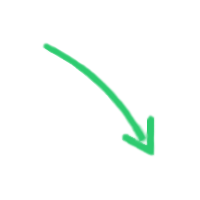 12

people

have signed.

Add your voice!
Maxine K.
signed just now
Adam B.
signed just now
Simba ndie mnyama namba moja kuangaliwa na wageni katika mbuga zetu. Idadi ya simba katika bara la Afrika imepungua sana na katika nchi nyingine wameisha kabisa kutokana na kuwindwa na wenyeji kama wafugaji, kuharibika kwa mazingira yao halisi ya kuishi kutokana na kuongezeka kwa idadi ya watu pamoja na uwindaji wa kitalii (trophy hunting).
Kutoka simba 200,000 karne 2 zilizopita mpaka simba 20,000- 30,000 ni mshtuko mkubwa sana hasa kwa wadau wa utalii. Tanzania ndio nchi yenye simba wengi Afrika kam sio duniani kwa makadirio ya simba 14,000.
Kama simba ndio mnyama anayependwa sana na watalii, ina maana wakipungua au kutoonekana kutapunguza sana idadi ya utalii nchini.
Kwa mujibu wa shirika la International Union for Conservation of Nature, idadi ya simba Tanzania imepungua kwa 66% kutoka 1993 mpaka 2014. Kwa mujibu wa Alexander N. Songorwa Director of wildlife for the Tanzanian Ministry of Natural Resources and Tourism (2013) in The New York Times, March 17 2013, wastani wa simba 200 kuuwa kwa mwaka, hela zinazopatika zinasaidia kutunza na kulinda 26 game reserves. Kwahiyo tunategemea uwindaji ili tuweze kutunza mapori tengefu na WMA.
Wahifadhi wengi wanatetea uwindaji wakisema unasaidia kulinda maeneo tengefu na ya uwindaji, hela inayopatikana inasaidia kujenga shule, hospitali, barabara nk

Uwindaji unaweza usiwe sababu kuu kupungua kwa simba lakini ni muda wa Tanzania kuzuia uwindaji wa simba. Kama mwananchi wa Tanzania unayependa rasili mali zetu ungana nami kupaza sauti kuokoa simba, lakini kuokoa utalii na uchumi kwa kupinga uwindaji wa simba nchini
..........................................................................................................................................................
ODD as it may sound, American trophy hunters play a critical role in protecting wildlife in Tanzania. The millions of dollars that hunters spend to go on safari here each year help finance the game reserves, wildlife management areas and conservation efforts in our rapidly growing country.
This is why we are alarmed that the United States Fish and Wildlife Service is considering listing the African lion as endangered. Doing so would make it illegal for American hunters to bring their trophies home. Those hunters constitute 60 percent of our trophy-hunting market, and losing them would be disastrous to our conservation efforts.
In 2011, five animal-rights and conservation groups petitioned the Fish and Wildlife Service to list the African lion as endangered, arguing that the population had fallen dangerously low because of habitat loss, poaching, commercial hunting and new diseases associated with human encroachment. "The U.S.," their petition said, "is by far the largest importer of hunting trophies from Tanzania."
While that is true, the lion population in Tanzania is not endangered. We have an estimated 16,800 lions, perhaps 40 percent of all lions on the continent, the biggest population in the world. Their numbers are stable here, and while our hunting system is not perfect, we have taken aggressive efforts to protect our lions.
In Tanzania, lions are hunted under a 21-day safari package. An average of about 200 lions are shot a year, generating about $1,960,000 in revenue. Money is also spent on camp fees, wages, local goods and transportation. And hunters almost always come to hunt more than one species, though the lion is often the most coveted trophy sought. All told, trophy hunting generated roughly $75 million for Tanzania's economy from 2008 to 2011. (By Alexander N. Songorwa is director of wildlife for the Tanzanian Ministry of Natural Resources and Tourism.The New York Times, March 17 2013,
What we say is this, KILLING DO NOT SAVE OUR LIONS, we should stop killing lions for trophy!!
Please help us to save Tanzania's lions by signing on our petition! Thank you!