Pour que les parents adoptants du Québec puissent adopter dans un délai raisonnable.
1130
people have signed this petition.
Add your name now!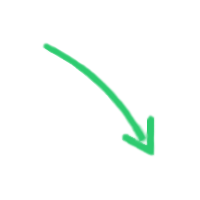 1130

people

have signed.

Add your voice!
Maxine K.
signed just now
Adam B.
signed just now
=========== En français =========== Les parents adoptants du Québec doivent tous avoir la permission du Secrétariat à l'adoption internationale (SAI) avant de déposer une demande d'adoption dans un pays étranger. Il existe des règles établies par les pays qui permettent l'adoption, afin de s'assurer du bien-être des enfants qui seront jumelés aux futurs parents. Au Québec, le SAI ajoute des contraintes plus sévères limitant encore plus l'accès à l'adoption internationale, ce qui nous semble aller à l'encontre de sa propre mission. Il existe deux règles en particulier qui nuisent grandement à l'adoption : — Il est interdit de déposer plus d'une demande à la fois. Pourtant, plusieurs pays le permettent (incluant d'autres provinces canadiennes). — Il faut attendre un an après l'arrivée d'un enfant avant de commencer les démarches d'adoption pour un autre enfant. Avec les délais actuels en adoption internationale, le rêve de fonder ou d'agrandir sa famille devient difficilement atteignable pour plusieurs, et ces interdictions sont d'importants obstacles supplémentaires à la réalisation de ce rêve. Elles désavantagent les Québécois par rapport aux citoyens d'autres pays et provinces canadiennes. Un an de plus avant le dépôt d'une demande peut représenter 10 ans d'attente supplémentaire pour des parents, ce qui est inacceptable. Le Québec, qui se targue souvent d'être un exemple au niveau des programmes sociaux et de l'importance accordée à la famille, se range de plus en plus comme bon dernier au niveau de l'adoption internationale. Pour ces raisons, nous demandons que ces limitations soient levées rapidement afin d'accélérer la création de nouvelles familles québécoises et l'arrivée de nouveaux enfants dans les familles existantes. ========== In English ========== All Québec's adoptive parents need the Secrétariat à l'adoption internationale (SAI) permission before filing an adoption request in a foreign country. Countries that allow adoption have created rules to ensure that the best interests of the children to be twin with prospective parents are served. In Québec, the SAI has added stiffer constraints restricting still further access to international adoption, which, to us, seems to be at cross purposes with its own mission. There are two rules in particular that significantly impede adoption: — It is prohibited to file more than one request at a time. And yet, many countries allow it (including other Canadian provinces). — We have to wait a year after the arrival of a child before beginning the adoption process of another child. In light of the international adoption current delays, the dream of starting or adding to a family becomes more elusive for many families, and these bans are major additional impediments to achieving that dream. These put Québécois at a disadvantage in comparison to citizens from other countries and Canadian provinces. A one year delay before being able to file a request may represent an additional 10 year waiting period for parents. That is unacceptable. Québec who often prides itself on setting an example at the social programs' level and on the importance attached to the family, is falling further and further behind as far as international adoption is concerned. For these reasons, we ask that these restrictions be lifted promptly to accelerate the building of new Québécois families and the arrival once again of children in the existing families.
Sponsor
Tous les citoyens québécois qui s'intéressent à l'adoption internationale.