Shri Shirdi Saibaba Temple of Rockies - Baba Prana Pratishtha
206
people have signed this petition.
Add your name now!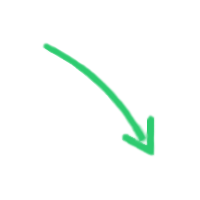 206

people

have signed.

Add your voice!
Maxine K.
signed just now
Adam B.
signed just now
Dear Baba Devotees,
We all have seen and continue to receive email communications from the Temple Board to Baba devotees indicating that they are planning to install Baba Murthy (Vigraha Pratishtha) towards the end of February 2016 (26, 27, & 28). We are delighted that the long awaited Baba murthy is going to be installed soon. Baba devotees are excited with joy that our long held dreams are coming true. We fully support this idea from the bottom of our hearts except for the dates.
Considering the unpredictable and terribly bitter cold conditions of February, we strongly request that this event be celebrated in a more convenient times such as Memorial Day weekend or month of June. According to the scholars and priests in USA and India that are familiar with Baba temples, warmer climate is much more conducive to set up tents and conduct Homam required for murthy installations. They have suggested that several auspicious days (good muhurthams) are available in the month of May and June also before the commencement of dakshinayana.
There is a precedence for this in USA and Colorado with the Vigraha Pratishtha at Hindu Temple and SV Temples where murthy installations were held in the warmer months instead of bitter cold winter months. Let us follow this precedence in the BEST interest of the greater community.
We make this recommendation in the best interest of the community, Baba devotees, families with children, elderly and the concerned devotees of Baba. Here are few more facts for your consideration in support of the proposed date change.
1. Once in a Lifetime Event:
Baba Vigraha Pratishtha is once in a lifetime event. Thus, it must be performed to be inclusive of most of the Baba devotees but not a selected few.
2. No Religious Reason:

Regarding the proposed Vigraha Pratishtha dates, we have consulted several highly respected Hindu priests in USA and India. According to the scholars and respected Hindu priests in USA and India, there is absolutely no compelling reason to perform this event in February. In fact, they are all of the opinion that it is BEST if it can be performed on or after the Memorial Day weekend of 2016 when weather is much more conducive (as long as it is done in the Uttarayana Period – approximately before the end of June 2016). This is an opportunity to attract out of town devotees during this time and spread message of SaiParivar.

3. No Public Forum Held:
Several hundred devotees of Baba have toiled tirelessly for several years and contributed significantly towards the construction of the Baba temple. Unfortunately, few people made the decision in private and did NOT hold a single public forum to seek input regarding this major event.
 
4. Unpredictable Winter Weather:
Knowing the unpredictable winter weather conditions of Colorado, it is totally incomprehensible how one can conceive a major and once in a lifetime event like Baba Vigraha Pratishtha for the bitter cold month of February. Winter weather is totally unpredictable in Denver adding greater uncertainty to the event. Moreover, middle of the winter (last week of February) is the least preferred time to perform any community activity as it inconveniences a majority of the Baba devotees. Based on these facts, the recent decision appears to be NOT in the best interest of the greater community of Baba devotees.

5. Traditions in USA:
We would like to bring to your attention that most Vigraha Pratishtha (deity installation) celebrations in USA often take place during the warmer months and never in the middle of the winter with the exception of warmer zones such as Southern California or South Florida. Thus, the current decision by the Temple Board is puzzling and perplexing and it is NOT in the best interest of the community.

6. Inadequate Facilities:
The three day celebrations of Vigraha Pratishtha is a once in a lifetime event, and by all conservative estimations one can expect 1500-2000 devotees every day for three days. Under those circumstances, the current premises facilities including parking lot, kitchen, assembly hall, pooja room, dining area, coat racks, shoe racks etc. are totally inadequate without the aid of outdoor tents.
Vigraha Pratishtha celebrations requires major food preparation (anna daanam) arrangement, and the current facilities are totally inadequate to facilitate meals for 1500-2000 guests per day for three days.
Since it is scheduled during the bitter cold month of February, the attending devotees and their families need coat racks for winter jackets and shoes, and current facilities are totally inadequate for that without heated outdoor tents which is incredibly cost prohibitive.

RECOMMENDATION:
We strongly believe that it is in the best interest of the Baba devotee community, that the proposed Vigraha Pratishtha be postponed until or after the Memorial Day weekend of 2016.

Your prompt and public response is requested immediately.

Sincerely,


Concerned Devotees of Baba Temple of Rockies.