Safework, end to bullying and new opportunities for Pak-Christian Sewage workers
115
people have signed this petition.
Add your name now!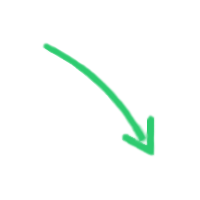 115

people

have signed.

Add your voice!
Maxine K.
signed just now
Adam B.
signed just now
A Christian sewer worker fell unconscious after entering a known dangerous sewer with high toxicity, after being threatened with the sack when he initially refused.
Two Christian friends concerned about the unconscious man lost their lives trying to rescue him from the known death trap.
Company regulations were broken: One of the rescuers and a survivor had been on suspension due to previous unauthorised absence after already contracting illness while working in the drains.
One of the dead men was not permitted to work in a main drain because he is on a self employment contract and was not a regular employee
Emergency services officers with breathing masks refused to help two unconscious Christians because they were ritually unclean.
Read full article (here)
We have enacted a solicitor to protect these families and to bring justice and compensation for the families and to end the persecution of Christians through disgraceful employment. Our advocate will challenge the Local authority on their poor employment practice and local police on more fervour to gain justice for the obvious manslaughter issues:
Main Points for a legal case:

No Safety Equipment or safe working practice was in place for these three sewage workers, in breach of the Factories Act 1934 and Hazardous Occupations Rules 1964, Environment Protection Act 1997.
Michael and Faisal Masih were both suspended from duty due to an unauthorised absence and should not have been allowed to work till a response from the investigating committee had been received.
Nadeem Masih was not a regular employee of the Metropolitan Corporation Sargodha yet was forced to enter a main sewerage line without any safety equipment or training. Technically an employee on a self-employment contract cannot enter into manholes for de-silting and cleaning.
All three men at one point refused to enter the sewage pipe without protection but were berated at and told they would lose employment for failing to work.
We will be seeking compensation for the families through: 'The Workmen's Compensation Act, 1923 and Workmen's Compensation Rules 1961'.
We the undersigned call on the Federal Government of Pakistan, The Provincial Government of Pakistan, the Police Constabulary of Sargodha, to take appropriate action as per our demands below:
to seek a proper investigation by the Local Authority and Sargodha Police.
To demand the Pakistani Government enacts new specific H&S legislation for the infamous sewerage system of Pakistan.
To seek action by the Federal Government of Pakistan against the Provincial Governments who continue to advertise sewage employment vacancies as 'Christian only applicants', in a warped positive discrimination practice.