La Grange Safety Concerns
116
people have signed this petition.
Add your name now!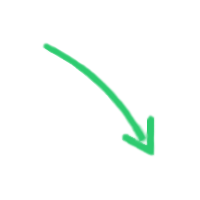 116

people

have signed.

Add your voice!
Maxine K.
signed just now
Adam B.
signed just now
Hi Neighbors,
We are writing to ask for your support to encourage the Village to explore the increasing safety concerns that have arisen in our community over the last two years.
We believe these incidents are the result of the increase in homeless services and the homeless clients they have attracted to the La Grange area.
Currently:
· La Grange and La Grange Park host an overnight homeless shelter five days a week, which includes dinner and breakfast.
· La Grange hosts a Homeless Support Center/Lunch Program Monday - Friday at Emmanuel Episcopal Church – less than 2 blocks away from Cossitt and Methodist Preschools.
· La Grange hosts a Saturday breakfast and lunch program at First Congregational Church.
This concentration of service offerings in La Grange results in an influx of out of area homeless clients from around the Chicagoland area, who choose to make La Grange their home base as there is no need to seek services elsewhere.
Between service offerings noted above, clients often stay in La Grange frequenting Starbucks, the Library, the train stations and the local parks, to name a few.
While we are grateful and proud as a community to be able to care for others, the frequency and concentration of services are leading to issues of safety.
To date, a number of incidents have occurred to underscore the need for further study:
· Rape in the parking garage
· Recent overdose in the Library bathroom
· Needles found in our parks and library stacks
· Starbucks staff reporting loss of customers to Western Springs
· Security officer hired at the Library
· Children approached on their walks to and from school by pedestrians showing clear signs of mental illness
In preparation for a meeting a few of us have requested with Village President Tom Livingston and Village staff the week of January 13th, we are asking for your voice.
Specifically:
1. Share your personal experiences: Email us any experience or knowledge you or your family have had (example:my son/daughter no longer studies at the Library due to being approached by someone, I no longer visit our downtown Starbucks or allow my children to go downtown, etc.)
2. Sign a petition we created asking the Village to simply and compassionately look into this issue and find a solution for ALL parties including those receiving and in need of the services. You can either find copy of the petition on a clipboard at 209 S. Catherine OR if you are willing to collect signatures from your block and friends, we can email you a copy of the petition. Please consider taking 5 minutes to come over and sign it.
3. Forward this email to other neighbors who have experiences to share with us and/or would be willing to sign the petition.
In asking for your help, we want to make sure the Village realizes the extent of support for finding a solution to this safety issue. Please do the above by Sunday, January 12th.
Again, please know we are looking for a solution for ALL parties including the clients who receive these important services.
We are pro-safety, pro La Grange. It takes a Village and we love our Village and want it to be a strong, safe, compassionate place to live.
Thank you for your time and support.
Rae & Josh Aylesworth
Anna & John Bavone
Jane & Joe Byczek
Kim & Mike Colwell
Caroline & Mark Dillon
Ali & Chris Hyde
Jennifer & Chris Johnston
Sue & Troy Kimberling
Patty Lannan
Diane & Dan McCabe
Gaetana & Jason Odom
Jennifer & Ted Tuerk