SAFETY FOR KEY BISCAYNE PUBLIC SCHOOLS RIGHT NOW
304
people have signed this petition.
Add your name now!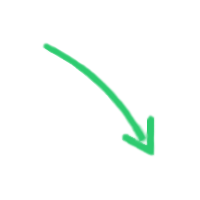 304

people

have signed.

Add your voice!
Maxine K.
signed just now
Adam B.
signed just now
Parkland, like Key Biscayne, was considered one of the safest family communities with top graded schools in the United States until last February 14th. Staff, families, guards at Marjory Stoneman in Parkland never could have imagined the shooting that occurred in their premises. It happened. Weeks later many of us have just gone on with our lives. We cannot. We must not. Imagine the idea of dropping off your beautiful and loving 14 year old daughter in her class to find out hours later she had been shot to death. This is the reality of these parents today. We have a nationwide school safety crisis calling for emergency action in all the facilities that have weak security. Our schools in Key Biscayne are weak at many points. Fortunately our Principals, Staff and community officials are responsive. The pressure must be kept to make the necessary changes IMMEDIATELY. Not in a week or in a month. The last PTA meeting at KBCS K-8 talked about Police officers getting trained to deal with Active shooters inside schools. Although this is very important, our focus and immediate goal should be on how to prevent an attack from happening in the first place. NRA, mental and social support, FBI performance are more complex issues that will take longer to resolve. Let us not stop until our schools are truly safe.
There are many private schools in Miami in which access is very difficult. Government buildings as well. Let them serve as our models. We can do it. We MUST do it. There is NO ROOM for mistakes.
PETITION TO KEY BISCAYNE POLICE DEPARTMENT:
At least ONE police officer assigned exclusively to each community school that is always on site and on guard during school hours.
PETITION TO KEY BISCAYNE COMMUNITY SCHOOLS:
Reduce and/or Limit entry points at all times while children are present (ideally not more than 2)
Equip guards at all access points with an updated database to ONLY allow access to authorized people. All first-time visitors should be screened and escorted to the office and not allowed to walk freely in our premises while children are there.
Proper exit doors and locks. Hire a GC and/or a security company today to get job done. Copy systems from model schools to expedite process.
Installation of Security Cameras throughout the school, mainly around entry points, for continuous monitoring of on-site activity.
Metal detectors at all entry points for every and all individuals entering the school to make it impossible to enter any type of weapon. PTA can arrange for necessary funds and/or we can assist with a fundraiser in the community.