Safety at Decatur & Grand Teton
610
signers.
Add your name now!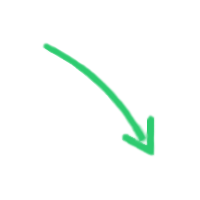 610

signers.

Almost there!

Add your voice!
Maxine K.
signed just now
Adam B.
signed just now
The NE corner of Decatur Blvd and Grand Teton Dr is an important place. It is located less than a mile from a large high school, less than a mile from an elementary school, less than a mile from Ice Age Fossils State Park, and less than half a mile from Teton Trails Park (which contains soccer and lacrosse fields and is home to local youth sporting activities).
On this corner exists a 4+ acre parcel of undeveloped land immediately surrounded by single-family homes. Immediately to the E is the Westwind community, a collection of homes built by Beazer and Richmond American. Immediately to the N is Beazer Homes' new Decatur Heights community, a small collection of brand new houses. Directly across Decatur Blvd is a Richmond American Homes development.
When existing homeowners purchased their properties, they did so knowing that the land over the wall or across the street from their backyard was zoned R-E (Ranch Estates), meaning very low-density residential. For the past 13 years, this parcel has maintained its R-E zoning despite a severe economic downturn and recovery, the construction of new home communities to the N and W, and the announcement of both a National Monument and a State Park within close proximity.
Homeowners and residents of the surrounding area are protective of the safety and tranquility of their community, which is in sharp contrast to many areas of the Las Vegas valley where bright lights, nightlife, amenities, and other indulgences abound. Many of us moved to our community because it was on the outskirts of North Las Vegas and Las Vegas, with an assurance that it would remain this way by virtue of the designation of almost 30,000 acres of protected land beginning just N of Horse Dr.
Directly across Grand Teton Dr from this parcel of land is the under-construction Valley Vista Masterplan, a 600+ acre development formerly referred to as Park Highlands West. Parcel 1.1 of Valley Vista, consisting of 21.33 acres on the SE corner of Decatur Blvd and Grand Teton Dr, is zoned C-1 (Neighborhood Commercial). This future commercial development, along with a retail plaza half a mile N along Decatur Blvd (which includes a Green Valley Grocery convenience store and Shell gas station) will provide adequate commercial and convenience amenities for local residents.
Just 2-3 miles S and SE of Decatur & Grand Teton are found a colossal variety of stores, services, and entertainment options, including the Aliante Casino + Hotel, Crossroads Towne Center, and Shadow Mountain Marketplace. These developments include big box stores such as Wal-Mart Supercenter, Costco Wholesale, movie theaters, numerous dining options, gaming establishments, banks, and dozens of other shops and services.
Recently, development firm G.C. Garcia, Inc. announced plans for a commercial development on the NE corner of Decatur Blvd & Grand Teton Dr. This proposed development would consist of a 7-Eleven convenience store with fuel pumps, a bar/tavern with gaming, a fast food restaurant with drive-thru service, and a strip of retail suites. Since the proposed project consists of land uses that are not permitted under the present R-E zoning, several requests were recently made to the City of North Las Vegas. Despite a considerable presence of concerned neighbors who voiced opposition to various (and in some cases all) elements of the proposed development, in June, 2019, the City of North Las Vegas Planning Commission approved all 4 developer requests related to the project.
First, approval was granted of Agenda Item 13, which was a request to amend the Comprehensive Plan to change the land use from Single Family Low Density to Neighborhood Commercial. Second, the Planning Commission approved the developer's request to reclassify the property from R-E (Ranch Estates) to C-1 (Neighborhood Commercial). Third, approval was granted for the request of a special use permit to allow a convenience store with gas pumps. Fourth, approval was granted to Agenda Item 16, the request for another special use permit to allow liquor sales for on-site consumption and restricted gaming. As part of this fourth item, approval was also granted for a waiver of the 500-foot separation requirement between the proposed bar/tavern and existing residential development.

It is the overwhelming sentiment of homeowners and residents of North Las Vegas zip code 89085 and those in the City of Las Vegas whose properties are in close proximity to the NE corner of Decatur Blvd and Grand Teton Dr that the 4+ acre parcel on the NE corner of this intersection SHOULD REMAIN RESIDENTIAL in its zoning and classification. This is most harmonious with immediately adjacent property uses and is in the best interests of public safety and quality of life.
With the above in mind, appeals have been filed with the City of North Las Vegas of the Planning Commission's approvals of both special use permits that would facilitate the construction of the convenience store with fuel pumps and the bar/tavern with liquor sales and gaming.

The undersigned hereby petition the North Las Vegas City Council to disapprove the request for a change to the Comprehensive Plan for the area that includes the NE corner of Decatur Blvd and Grand Teton Dr by developer G.C. Garcia, Inc. and its client KKAZ, LLC. We further petition the North Las Vegas City Council to disapprove the request to reclassify or rezone this parcel of land from R-E to C-1.
We urge the City of North Las Vegas to do further study and to conscientiously consult area residents and property owners before approving a reclassification of this parcel of land. We trust our elected officials to seek public opinions concerning the proposed development outlined herein and then to make decisions and take actions that reflect the opinions, priorities, and concerns of affected constituents.
Sincerely,