Plastic Bottles for Buckfast Tonic Wine
554
people have signed this petition.
Add your name now!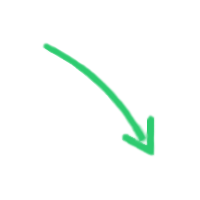 554

people

have signed.

Add your voice!
Maxine K.
signed just now
Adam B.
signed just now
In Central Scotland a close link has been established between the consumption of Buckfast Tonic Wine and anti-social behaviour. There have been campaigns in the past to ban the sale of Buckfast but these have failed and rightly so. The makers have a right to produce and profit from sales of their wine and legitimate consumers have a right to buy it. Problems occur when the wine falls into the wrong hands, but let\'s face it that\'s not going to stop anytime soon. So instead of trying to ban Buckfast let\'s try to make it safer - let\'s lobby to have it bottled in plastic instead of glass.

Drunken youths can hit each other over the head with plastic bottles to their hearts\' content and do relatively little harm to each other. If they drop the bottles behind them yes it creates a litter problem that we need to deal with, but people and animals will not encounter such severe physical harm from a dropped plastic bottle as they would from smashed glass. We should be able to enjoy the great outdoors without having to contend with the hazard of broken glass. Broken glass affects everyone - children playing, walkers, cyclists, wheelchair users, wildlife and domestic pets. Why should the majority suffer because of a destructive minority Bottling Buckfast Tonic Wine in plastic bottles won\'t solve all the problems associated with it, but it will remove some of the danger.

Further to the article on the BBC website of 10 May 2006 I\'d like to point out that I have had no contact from Mr Wilson, much less a visit. As such I don\'t know where he may or may not have visited to take photographs as evidence. In addition he states that Buckfast sales are very small compared with other alco-pops and I would question whether his statistics relate to the whole of the UK or to West Central Scotland where the Buckfast problem is widely recognised.

Thank you to everyone for their support and comments. I agree 100% that plastic is not a good environmental option and I like the corn starch suggestion a lot. Unfortunately the glass on our streets isn\'t making it to the bottle bank either and I think in the short term it would be easier and safer to pick up discarded plastic bottles for recycling. The more signatures and suggestions we can collect the better - perhaps another solution will become apparent along the way. UPDATE: Watch the BBC programme 'The Buckfast Code' on iplayer to hear about recent links between Buckfast and antisocial behaviour http://www.bbc.co.uk/iplayer/episode/b00q2qmh/The_Buckfast_Code/ and make your own conclusions about Buckfast Abbey and J Chandler's handling of this issue.

Sponsor
My name is Angela Barron (previously Graham), I live in Central Scotland and enjoy making the most of the countryside. I\'m fed up of broken glass ruining my outdoor pursuits and I know lots of other people are too. Ideally I\'d like to see an end to all litter but in the mean time I\'d like to see a reduction in the broken glass on our streets and countryside. I\'ve noticed that the vast majority of broken glass I see is from Buckfast bottles and that is why I decided to start this particular petition. Many other producers of alcoholic beverages popular with under-age drinkers(such as white ciders and various alco-pops) have already made the switch to plastic, which shows their commitment to social responsibility - it is my sincere hope that Buckfast Abbey will do the same.
Links
For more information about Buckfast Tonic Wine visit www.buckfast.org.uk If you contact the abbey directly please be polite, it is not their fault that consumers choose to abuse a tonic wine that is intended for medicinal use. Please do contact your local government representatives to lobby them for their support in this campaign. You can find out who represents you by visiting www.upmystreet.com
Watch the recent BBC programme The Buckfast Code:
http://www.bbc.co.uk/iplayer/episode/b00q2qmh/The_Buckfast_Code/