A Safer Chicago L
300
people have signed this petition.
Add your name now!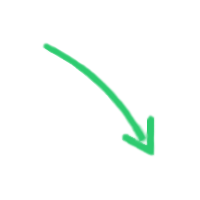 300

people

have signed.

Add your voice!
Maxine K.
signed just now
Adam B.
signed just now
Throughout the past few years, The Chicago L has had problems with Crime, Drugs, and Homelessness. From 2016-2019 violent crime on the Chicago L has more than doubled from less than one offense per 1 million trips to 2.5 per million. The pandemic has, of course, made the situation worse, where violent crime doubled again. Not only has crime increased, but also homelessness, drug use, smoking, and other minor offenses such as littering. The combination of these situations significantly worsen the situation for riders and is a factor that keeps many from using the L. With the increase in crime and homelessness combined with increased wait times for buses and trains due to staffing shortages, it is undeniable that riders are coming back to a worse transit system than that which they left in March 2020. Transit systems across the world will have to find ways to attract new riders due to the fact that many will continue to work from home and will travel significantly less. The CTA (Chicago Transit Authority) will need to address these issues if they want to return to pre-pandemic ridership levels.
This petition demands a number of specific improvements to the L. 1. Better fare gates. While fare evasion itself isn't the biggest problem, most people who break other laws or CTA rules get onto the system without paying their fare. The current turnstiles on the L are easy to jump over or crawl under, and the handicap door is easy to open from the outside without paying, which make fare evasion a frequent occurrence. Desired fare gates would be high enough that people can't reach or jump over them, low enough that people wouldn't be able to crawl under them, and strong enough that people can't push or pull them open. 2. More CTA police officers. Currently there is very little officer presence on the L, even at major crime hotspots. An increase in officers at these hotspots, as well as other stations would help reduce the response time to a crime, as well as crime itself. Additionally it's important that the CTA have it's own police force, so that the CTA can change deployment patterns more quickly as needed, and so that officers can specialize in dealing with crime on public transport, which will result in safer and more efficient behavior from officers. 3. Mental health and drug addiction professionals as well as violence interrupters. Not every situation requires police, many problems could be much better solved by providing help to those causing them. Especially when deployed at the last stations on each line, Metal health and drug addiction professionals could really help the homeless and drug addicts improve their situation and prevent them from feeling like they need to return to the system for shelter and/or comfort. 4. Anything else. There are many other solutions out there that are proven to help prevent crime on public transport. If any other solution would work well for the CTA, they should work to implement it.
Overall, The point of this petition is to show that Chicagoans are displeased with the current conditions on the L and want to hear from the CTA that noticeable improvements are coming.