SafePlaces - Turn Disused Tennis Courts Into All Weather Sports Facility
332
people have signed this petition.
Add your name now!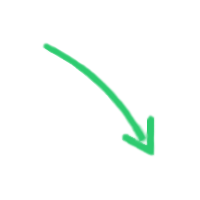 332

people

have signed.

Add your voice!
Maxine K.
signed just now
Adam B.
signed just now
WE NEED TO TALK ABOUT OUR KIDS...

It is not easy being a young person in 2019. It is even harder being a parent!

We all know that sports are great for our kids, it fights obesity, fosters discipline, teamwork and social skills among a sea of other benefits.

Unfortunately, it's just not that easy, or affordable to keep our kids active these days.

Families are being priced out of regular activities, having to spend £50 for two games of bowling or £35 for a cinema trip, that not too long ago were affordable, but now are beyond the reach of many households. They are forced to turn to iPads, Xboxes and PlayStations to provide cost effective entertainment, or worse, hang out on street corners where they are exposed to all kinds of crime.

Public services have made virtually no progress in the last 20 years, while tens of BILLIONS of pounds have being poured into video gaming, making them more immersive, more realistic and more addictive than ever before, young people wanting to imitate their sporting heroes are now turning to the latest video game, rather than their local park.

And it makes sense, While you can now buy the latest FIFA or NBA game for £55 instantly, without leaving your living room and be playing as your hero, or creating your own, within 20 minutes, you must rely on good weather and good lighting to do the same at the local park.

On top of that The ease of access of video games to young people is astounding. Runaway successes such as Fortnite or Apex Legends have virtually no barrier to entry. They are free to download and play, always available and connected to your friends, whilst hiring a basketball hoop at a local leisure centre costs £60 per hour.

Unfortunate side effects of this couch potato society are increased restlessness, decreased attention span, increased aggression and decreased social skills such as empathy, the biggest one of all being skyrocketing childhood obesity. All of these are creating long-term harm to a young person's development both socially and academically.
SafePlaces wants to change all that.

What is SafePlaces?

SafePlaces is a new initiative from SafeStreets that wants to turn abandoned and disused areas into inspirational facilities that capture the imagination of young people, from the moment they walk through the door.

And we want our showcase venue to be based right here in Atherton!

We want to bring unprecedented access to high quality sports facilities to thousands of families who can't afford to hire hoops in leisure centres or astroturf football pitches for an hour every week for their kids to play sports.

For less than the price of a video game of the same sport, a young person will have access to a new kind of sports facility. One with the same, high level equipment as their heroes they see on TV, available in all weathers, at any time of day, just like the professional athletes that they admire, not for 60 minutes, but for a whole year.

We want to inspire young people, aged 12+ to get away from their computer screens, off of street corners, where they are exposed to all kinds of crime and back into sport, to get all of the benefits that come with that.

In this pilot program, instead of concrete or tarmac, aspiring football stars will have access to a high performance 3G 5-a-side football pitch. Future basketball icons will not be forced to play without court markings, slippery floors on hoops with no nets. They will have the same FIBA specification basketball hoops and dedicated, well maintained court space like professionals.

We want to take half of the old tennis court by Atherton Community School and transform it into an all weather sports facility with a full sized, high quality basketball court and a 3/4 sized 3G AstroTurf football pitch.

Not only that, but we want to cover the whole facility in a high strength Airdome so that it's available for young people to use, no matter if it's windy, raining or snowing, SafePlaces is always on! We can even use it to host games and events in all weathers! We would like to staff the venue, at least during after school hours, and CCTV will always be making sure everyone is safe.

How Much Will It Cost?

While it will cost you around £30/hour to rent a 3g football pitch, or £60/hour to hire a hoop in a leisure centre, SafePlaces will cost as little as £50 per YEAR for access, that's less than £1 per week, and less than a video game of the same sport! Both parents and Schools will be able to control when their kids are able to access the venue, so no skipping class for a kickabout!

But facilities like this don't come cheap. It will cost upwards of £250,000 to set up this facility, and we need your help to show the council and potential funders that Atherton and the surrounding areas want to be the starting point for these high quality facilities at reasonable prices.

So if you want our area to be the genesis of an affordable sports revolution, sign this petition to add your name to the list that we will be taking to a meeting with Wigan council on 14th October and make sure to share it with everyone you can!