Safe Passage for Weston Ranch
119
people have signed this petition.
Add your name now!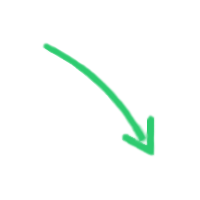 119

people

have signed.

Add your voice!
Maxine K.
signed just now
Adam B.
signed just now
On March 6, 2018, 10 year old Brianna Moua was walking home from school with her sister and several friends. The children followed the path along the short distance from August Knodt school to where it meets Carolyn Weston Blvd. As little Brianna attempted to cross the busy, four lane street she was struck by a car. A Good Samaritan attempted to do CPR until the ambulance arrived to take Brianna to San Joaquin General Hospital where she was airlifted to UC Davis Medical Center. Brianna passed away early that morning from her injuries. This innocent child did not get to attendant the awards ceremony at her school to receive the top honor roll certificate she worked so hard for. She will never have her first kiss or graduate from college and Brianna will never have her own family or grow old. We will never know all of the amazing things that this beautiful girl would have contributed to the world. Brianna's parents lost their baby and were robbed of the opportunity to watch her grow into a humble and compassionate woman. Brianna's siblings lost their sister. Weston Ranch lost one of our own. None of this had to happen.
Carolyn Weston Blvd. is a dangerous road that many of our children are forced to cross multiple times per day. There have been several people killed in that section of the road and serious accidents on Carolyn Weston are common. People drive well over the posted speed limit of 40 miles per hour and often in a reckless manner. There is little, if any, traffic enforcement. The people of Weston Ranch know this fact, the police know this, and the city council knows this, yet nothing has been done to correct this problem. Proposals have been present to the city to help ensure the safety of our children and they have been declined. This is unacceptable.
We, the concerned citizens of Weston Ranch, demand that the city of Stockton and Manteca Unified School District take all necessary measures to keep our children safe. The traffic on Carolyn Weston needs to be slowed down and laws need to be enforced. The lack of police presence has contributed to the reckless driving. The distance between the stop lights is much too far leaving our children with no safe place to cross. Given that there is a bike path that is cut in half by Carolyn Weston, there should be a safe way for people to cross there. There are many traffic controls available and we want an effective one installed. Until this is completed we request that MUSD provide crossing guards a several additional locations, including Carolyn Weston and Ishi Goto. Volunteers are currently crossing the children, but this is the obligation of the district to ensure the kids get to and from school safely. Alternatively, the district can offer a bus to pick up all of the children who would be forced to cross. We want solutions. Ignoring this important safety issues is no longer an option.
Nothing we do will bring Brianna back, but we can prevent another family from feeling this pain. We have come together as a community to support the Tsab family and to force a necessary change to protect our community. Thank you for your prompt attention to this matter.