Saas Bina Sasural 2
787
signers.
Add your name now!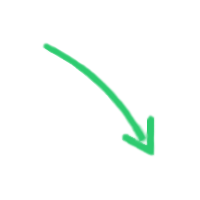 787

signers.

Almost there!

Add your voice!
Maxine K.
signed just now
Adam B.
signed just now
Dear Sony TV, Optimistyx, and Saas Bina Sasural,

Please, we ask you to take a moment and read this letter from all of us as it is sent from us with lots of love and respect for a very beautiful show.  This isn't just a petition but more of a letter explaining why we love SBS and how it has touched our hearts.  We hope that you at least take a moment to read why we appreciate this show.

My name is Tejy and I am writing this letter and petition on the behalf of all of the Saas Bina Sasural fans. Under the "Signatures" link in the title headings, you will see the signatures and comments of all the fans that are in support of this letter and its content.

First of all we want to thank you for bringing us such a wonderful concept and show, and for bringing the Chaturvedi family into our lives. We love our Chaturvedi family with all our hearts.
The cast of SBS is simply superb. Each actor has contributed a lot to this show and they are some of the best actors on television.  They take acting out emotions to a whole new level where it doesn't even seem like this is some fictional show with actors but instead seems like the video recording of a real life family going through their journey of life's ups and downs. Their acting is such that even when the track isn't going the way we want it to, we watch it simply to watch how they portray the characters and see their expression of emotions. Even the worst track can be made bearable and worth watching with such a magnificent group of actors. Each member of the cast is like a shining star who are so realistic that they can make even what is unrealistic look relatable and real.  Tej and Toasty were a very different couple from many others on television as the show began after their love story started, and that was nice to see because instead of watching the progression of their love from scratch, we were able to see how their love continued and how other factors also play a role in a relationship like understanding and trust.  The understanding between Tej and Toasty was beautiful to watch and was on such a deep level that was touching and sweet.  Not only Tej and Toasty were different but the Chaturvedi family itself is so different and such a unique family that it will be a great loss for television to see them go.

I want to quote one of my fellow India-Forums members because the way she worded it was absolutely perfect: "Every character in this show is like a breath of fresh air.  They're all unique in their own ways.  Pashu is the typical older brother who wants to save more and spend less.  Ved is the one who everyone adores because he's so straight and naïve.  Tej is the fun one, the cooler one who the younger ones share their problems with and older ones complain to, typical middle one.  Prachin is the weird but loveing one who is funny yet knows how to get his way.  And lastly Gyaan is the spoilt one, although in this household he's spoiled with love.  Pitaj and Dadaji are main pillars of the house and Toasty is like the roof that covers them all."  I think this perfectly sums up the Chaturvedi family--the warmth and the familiarity that comes from them and draws all of us in who are looking for something different yet something we can relate to on television, that doesn't contain a lot of typical dramatic tracks that attempt to bring up the TRPs.  We want a show that is proud to be the way it is and stand out from the rest and that is what the original SBS has offered us.
We're happy to know that Sony cares about Aishwarya's health enough to place it as a priority. But we would also like to take a moment to say that the TRPs of Saas Bina Sasural definitely do not reflect its popularity and the cast and crew of Saas Bina Sasural should be very proud with their achievement and success. A large portion of SBS's viewers live outside of India and therefore are not taken into account in the calculation of TRPs. Also nowadays many viewers are watching the episodes online rather than on television. If you look at the number of views for Saas Bina Sasural on YT, the Saas Bina Sasural fan-pages on Facebook, or look at all the comments for SBS on the Sony website, you'll see that you have made a difference and are very very loved by all of us. Many of us love this concept far-removed from typical saas-bahu drama and as long as the original creatives were there, it maintained tracks that were very realistic, and we loved to watch how the Chaturvedis would handle it. Even once the show became a little dramatic with the change of creatives, we held on and supported it, and were always surprised when the track would wrap up in original SBS style and with lots of Chaturvedi humor that always made us yearn for more.  I would also like to add that before the time slot change, Saas BIna Sasural was running steadily in the 2.4-2.7 range and faring well against the other shows at the 10:00 slot, and also higher than the current TRPs of the show that has taken the 10:00 slot.

On hearing that SBS was ending, we fans decided that we would start this petition as our humble request and attempt to bring back a second season of Saas Bina Sasural after Aishwarya is back to good health, maybe in the next year, because we don't want to see our Chaturvedi family go as they were one of the most unique, yet relatable families on television. We have three different ideas for how the second season could go:

1. End the first season of Saas Bina Sasural on a note that can be picked up later. Because SBS is a family show, it can easily be continued.

2. End Season 1 to wrap it up and then start afresh with Season 2, kind of like how Ekta Kapoor did with Kutumb's season 1 and season 2 years ago on Sony. It would have the same concept of the Chaturvedi family but with a new, fresh storyline that I'm sure would attract many people to see SBS start from the beginning again.

3. Our final idea, though we would prefer to see the other two, would be to made a comedy-centric show around the Chaturvedi family, because no one can deny that this family has a lot of humor in it. If there is no time slot available on Sony for this show, you could even telecast it on Sony's SAB, but because most of us are international viewers and some of us are subscribed to specific channels, we would love to stick to SET.

We would hate to see such a lovely concept, show, and outstanding cast ensemble leave forever, and therefore we request you with a kind plea to please bring back Saas Bina Sasural in a second season for all of us.

Thank you for this beautiful show. We are all waiting to hear the good news of Season 2 ☺ but even if we don't get a second season, SBS will always remain and hold a special place in our hearts forever as a show that is so different and unique from many others. <3

With loads and loads of "unconditional love" ;),

The Fans of Saas Bina Sasural
Links