Demand for an Apology and Dismissal of Lucman and Ghaffar for dishonouring Mukhtaran Mai and Pakistani Women
219
signers.
Add your name now!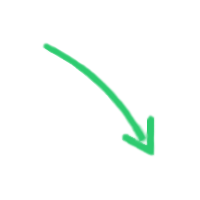 219

signers.

Almost there!

Add your voice!
Maxine K.
signed just now
Adam B.
signed just now
We are deeply disturbed by the deliberate distortion of the facts of the Mukhtaran Mai case by your anchor, Mubashir Lucman in "Khari Baat" on 21st April 2011. The inclusion of Mian Ghaffar as the principal discussant, testifies to mala fide intentions on the part of the anchor. Mian Ghaffar, currently an employee of Dunya tv, is the man who was prosecuted by Mukhtaran Mai and Pattan for defamation and convicted by the Civil Court in Multan for these acts. He was subsequently dismissed as Editor of Ausaf. That Mubashir Lucman failed to inform Mukhtaran Mai of Ghaffar's inclusion in the programme confirms our view of his intentions. After Mukhtaran Mai walked out during the interview in protest of Mian Ghaffar's inclusion and the insults and humiliation she was being made to suffer by both Mian Ghaffar and Mubashir Lucman, the latter claimed that he called to ask her to come back to the programme but she told him she was now busy speaking to the BBC. Mukhtaran Mai categorically denies speaking to Mubashir Lucman after she walked off the programme in protest. The mala fide intent of anchorperson Mubashir Lucman is clear from the following: 1. He began the programme by implying that Mukhtaran Mai cried rape to tour the world. 2. He cast doubt on the fact of the gang rape by focussing on the release of five of the six men accused and downplayed the conviction of the sixth (the main accused). He also failed to mention the forty-page dissenting note in the ninety-page judgement by one of the three judges. 3. Mubashir Lucman and Ghaffar, the principal discussant, cleverly used feigned ignorance, leading questions, salacious innuendos, humiliating and insulting language, and half-truths to undermine Mukhtaran Mai's credibility and demonstrate that the crime did not, in fact, take place and Mukhtaran Mai's 'allegations' of gangrape were 'baseless' and 'false'. 4. Mubashir Lucman and both the discussants accused Dr. Farzana Bari, an academic and women's rights activist, and finally, all NGOs of fabricating human rights issues, such as gangrape, just to obtain funds from donors. 5. In order to support his false claims and arguments, and to cast a slur on Mukhtaran Mai and on all Pakistani women, Mubashir Lucman used the highly offensive, notorious and infamous comment of then-President, Gen. Pervez Musharraf, in which the latter had stated to the Washington Post that Pakistani women 'get themselves raped' to make money and obtain immigrant visas. In short, the thrust of the entire talk show programme on Dunya television was to prove that the gangrape had been fabricated by Mukhtaran Mai and human right activists for personal and financial gain. We are deeply disillusioned, distressed and gravely concerned that Dunya television allows this kind of yellow journalism and has countenanced a programme that will have a negative impact on the safety and security of all the women in the country. The message sent out by this programme is that women who have been raped must stay silent unless they want to face defamation, slander, insult and humiliation. We demand the immediate dismissal of Mubashir Lucman and Mian Ghaffar from Dunya tv and a public apology from both these men to Mukhtaran Mai and all the women of Pakistan and that in future Mubashir Lucman and Mian Ghaffar be banned from ALL television channels. Call, sms, write and email Dunya TV and tell them to take action Mian Amir CEO 03427000000 Naveed Kashif COO 03444440392 Head Office Dunya TV 8-A, Abbot Road, Lahore UAN: 111-1-Dunya(38692) Fax: +92-42-6362440 Email: info@dunyatv.tv
Citizens for Adal (Justice)

Sponsor
Citizens for Adal (Justice) We are Pakistani citizens who were appalled at Mubashir Lucman and Mian Ghaffar's unethical and distasteful discussion of Mukhtaran Mai's case on ''Khari Baat" (Dunya TV).
Links
go to http://cafepyala.blogspot.com/2011/04/channeling-anger.html
to view clips from Mubashir Lucman's programme