Safety Among Foreign Exchange Students
84
signers.
Add your name now!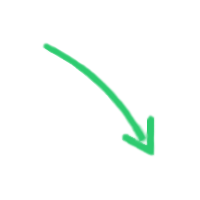 84

signers.

Almost there!

Add your voice!
Maxine K.
signed just now
Adam B.
signed just now
Our mission for this petition is to bring forward the abuse, neglect, malnourisment, rape and sometimes death of foreign exchange students being brought to the United States on a J-1 Visa.
These students pay several thousands of dollars to come to the U.S. for an Academic, Intercultral Exchange experience. Yet, once they arrive to the U.S., they are often left with no host family, or are placed in danger by the Agencies who recruit them.
Students have been placed with pediphiles, convicted felons, families who have meth labs in their homes; families who live in homes that are not fit for animals. Students are being made to clean, cook and become nannies and often go to school with little to no sleep.
These students are isolated and left with no transportation, and have often been forced to sleep on flea and roach infested floors. Students are often not allowed to eat for days and denied the right to shower or wash their clothing.
Some students have been beaten, raped and had pornographic photos taken of them and sent around the world for viewing. Others have been left unattended with no parental guidance and placed in harms way by not knowing who they can trust and who they can't.
The students who have sustained abuse all have stated that their Exchange Agency, Area Representatives and host families told them if they told anyone they would "shame their country and be sent home", "they would get in trouble and have their visa revoked", "they would be harmed further if they told anyone", "this is how America is, deal with it".
Additionally, these students have no support, no outside help and know no one to go to for help other than the abusers and the people who placed them with their abusers. This petition is for a law that will change the way home studies, host families and Area Representatives are chosen.
This law will require that a non-agency Special Advocate be provided in every County, of every State across the U.S. In addition, the Special Advocate will follow up behind the Area Representatives and Agencies to make certain the student is placed in a qualified home, with the host family members who have had completed NCIC background checks, DSS registry checks, and strict home studies.
The Special Advocate will be reporting back to the Department of State as well as Child Protective Services of any unsuitable host families, neglect, abuse or mistreatment of these students; Which will result in the Agency having their designation revoked by the U.S. Department of State and the student will be removed and placed in a safe haven home chose by the Special Advocate for continued monitoring until the student returns to their country.
Every child deserves a voice, even those not from our Country, but allowed to come to the U.S. to learn our culture, experience our academic system and make friends and extended families and memories that they will cherish for a lifetime.
America is the land of the free, we are the best Country in the world to live in. How is it that so many students have gone home beaten, broke, humiliated, abused? We are a Country that is tolerant of all Religions, known for it's generosity and freedoms. Yet these children are brought into our Country by Americans who take their families money and treated as if they are prostitutes, punching bags and indentured slaves.
These students need to get what they paid for; A glimpse at the true Culture of America.
Americans mission of tolerance, our nature of giving, our good faith and our value of our "precious ones", our children. All children!
Please support us by signing this petition so that we can save the innocence of these students who come to America, bright eyed, filled with joy of having freedoms and experiencing a life they may never have the opportunity to enjoy again. We are the Best Country in this world to live in and we need to join together to show every child the BEST that we have to offer. Their safety is at the top of our list. Please support SAFES and help prevent the abuse and neglect of ALL of these children. Even the past students who have gone home, abused, broken and ashamed, deserve validation of their experience and the opportunity to see that our Country will not tolerate their mistreatment and will support stronger laws to make certain it does not happen to another child in the future.
Sponsor
SCSAFES - South Carolina Safety Among Foreign Exchange Students
Links