Ridgewood Teachers Carry
27
people have signed this petition.
Add your name now!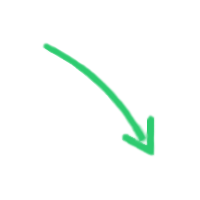 27

people

have signed.

Add your voice!
Maxine K.
signed just now
Adam B.
signed just now
Let it be clear to start that we support our children and our schools. We applaud the safety measures currently in place and planned for. Unfortunately, in today's society, things are unpredictable. Devastation occurs daily. Newcomertown, Coshocton and River View schools all have procedures in place for highly trained, armed faculty. Ridgewood does not.This fact has been publicized, which essentially puts a huge target on us. We, as members of the community and concerned parents of local students are urging Ridgewood Local Schools to implement a concealed carry procedure to compliment the practices currently in place.
According to a Fox News report published Nov.1 6, 2015
"While an exact number of Buckeye State districts now allowing teachers to have guns in the classroom is not known, there are at least 40, according to Joe Eaton, director of FASTERsaveslives.org, a program affiliated with the Buckeye Firearms Foundation which sponsors training for teachers from the school districts"
We feel that our district should follow suit.
A CNN.com report from June 13, 2016 lists the deadliest mass shootings in US history. Of those listed, 6 occurred at a school and include a total of 108 student and faculty fatalities.
An FBI document that tracked FBI identified active shooter incidents from 2000- mid 2016 specifies 47 of those incidents occurred at an educational facility. Those 47 occasions totaled 134 lives lost and 146 people injured.
Those figures represent our students, our teachers, our administrators.
In a poll conducted by Pew Research Center in December of 2014 showed that 57% of respondents stated that gun ownership protects people from becoming victims of crime. This fact is reiterated when looking at statistics for the state of Ohio's current concealed weapon carriers. The Attorney General has record of over 500,000 Ohioans that are licensed to carry firearms and has seen record number spikes over the last few years.
Implementing a program to arm teachers is not something that is lightly approached. Only select staff would take on this extra responsibility. It is a very detailed training program that incorporates gun safety, gun use, paramedic skills, and active training in shooter and crisis situations.
The ALICE program can be effective. Locked doors, intercoms and cameras are also a fundamental step in safety. Unfortunately, if a shooter wants to cause fatalities, they will get into the building regardless. If this situation were to ever occur- time is the biggest factor in stopping the rise of death and injury. Having armed, highly trained faculty will reduce the casualties while waiting on first responders.
The next school board meeting is listed as Nov. 21. If we as community members and parents want a change, let's make them talk about it.
WE WANT OUR TEACHERS ARMED.