Let me get drunk and run Paris Hilton over
47
people have signed this petition.
Add your name now!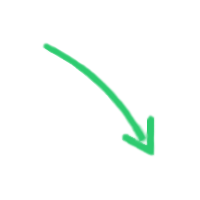 47

people

have signed.

Add your voice!
Maxine K.
signed just now
Adam B.
signed just now
According to Paris Hilton, drink driving is OK if you have a high opinion of yourself. She feels that she "provides beauty and excitement" to our "mundane" lives - the patronising bint - and that this is a valid reason for endangering other peoples\' mortality, and then escaping jail. Personally, I don\'t. In my opinion, Paris Hilton is one of the biggest wastes of an embryo I\'ve ever seen. A vacuous, inane woman who is only well known because some moron got it into his head that having sex with such a poodle-faced under-nourished tart would be a good idea. And she believes, in her arrogance, that this fame will allow her to do as she likes. A fantastic example of this is the fact that she\'s been caught driving AGAIN! You can\'t exactly use the pathetic "someone else opens my mail so I didn\'t know I was banned" routine this time, can you But, I relent in the face of the greater knowledge and numbers of the celebrity culture mob. After all, 13 000 signatories can\'t be wrong, can they So I have decided to follow Paris Hilton\'s shining example to our children. I am petitioning for the right to get drunk and run Paris Hilton over. I would require the following: 1) A evening\'s access to an ice hockey rink 2) Paris Hilton, attached by a 40 foot rope to a spike in the centre circle. (40 foot of rope is enough slack to run, but not enough to escape) 3) A hummer. I normally hate Humvees, but they seem so appropriate in this case. 4) A large...no, very large bottle of Glenmorangie Whisky. Port wood finish, if you would. I believe that, by the end of such a session, the matter will be settled. Either Paris will have finally learnt that her reckless arrogance can have devastating consequences, or humankind will be rid of one of its least useful members. Please sign this petition. Remember - internet petitions can override any sensible law passed by a democratic government. I am aiming to make the world a better place. SUPPORT THE CAUSE, PEOPLE! WE CAN DO IT! Disclaimer for lawyers and other morons: this petition isn\'t entirely serious. I\'m not a violent dude, and I hate Humvees. This is a parody aimed to highlight a point, not a serious campaign to get drunk and flatten someone. But then, you\'ve nothing to be scared about, because this petition has about as much chance of succeeding as the one to keep Paris out of jail.
Sponsor
This petition is being sponsored by Public Common Sense Incorporated, Social Responsibility Ltd, and the mothers of 12000 dead pedestrians killed by drunk drivers. You love it.