To Jagex - On behalf of Runescape\'s Clan Community.
335
people have signed this petition.
Add your name now!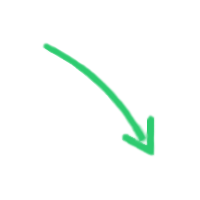 335

people

have signed.

Add your voice!
Maxine K.
signed just now
Adam B.
signed just now
So, this week, we have made Bounty Hunter single-way combat, meaning that only one player may attack another player at any time. There are two exceptions to this rule: - You are able to attack someone who is in combat if they are your Bounty Hunter target - You can be attacked when in combat if you are the Bounty Hunter target of your opponent It is with deep regret that i read this update from Jagex. For several years now i have been both a paying member of Runescape, and a part of the clan community. This update has allowed all of the players who go into pking areas (knowing that there is a good chance their character will get killed) and cry when they loose their items take something that is a respected, and fun part of the game away from the rest of us. Pk trips with clans are about so much more than just killing other players and taking their items. Personally i have most likely lost more rune in pks than i have gained. Clan pk trips are about having fun with your team, they take a lot of time, effort, and dedication to organize. Many clans in the runescape world have been pking together for several years now, and it is a shame that you have taken this enjoyable aspect of the game away from us. Here is what we demand from Jagex: We demand a place to carry out our pking activities. This requires a multi-combat area where players may return to a fight after their character has been killed. Fighting continues until the leader of the clan fighting decides to resign his clan from the fight. The clan who resigns from the fight first looses. Players would loose their items when they are pked in this area. One way to solve the situation would be to change the Wilderness back to what it was before the update on December 10th, 2007. I do realize that there was a real-world trading problem with this setup. However, if you could only pk in certian worlds it would solve this problem, because there would be too great of a chance of someone killing the traders with only say, 10 pking worlds vs. the old setup with 159 pking worlds. Clan wars would also be easy to modify into the type of environment discribed above. If our demands are not met in a timely manner then not only will runescape loose the membership subscriptions of the thousands of its members who are an active part of the clan community, we will also be staging a protest in person at Jagex\'s London offices in march.
Sponsor
This petition is posted on behalf of all of the pking clans in Runescape.