RUN RODY RUN!
280
people have signed this petition.
Add your name now!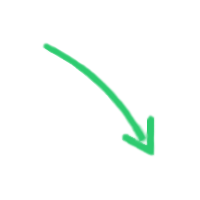 280

people

have signed.

Add your voice!
Maxine K.
signed just now
Adam B.
signed just now
At the crossroads of life
2016 PRESIDENTIAL DECISION
WILL DEFINE REAL DUTERTE
By Manny Piñol
The final decision that Davao City Mayor Rody Duterte will make by October this year - to run or not to run for President - will define the real Rody Duterte who will be entered in the annals of Philippine political history and remembered by future generations.
Hero or heel, footnote or main story, insignificant parochial politician or a towering national leader.
These are the choices which only Duterte could make as he faces the crossroads of his life as a public servant and political leader.
On Monday night, Rody Duterte again hastily called a press conference to discourage people from going to Luneta for the Sept. 26 "Call for People's President" organised by his friends and supporters in a desperate attempt to convince him to run for President.
Then, he delivered a second knife thrust into the hearts of his supporters by repeating what he said earlier: "I am not running. Look for another candidate."
Duterte offered the same reasons he enumerated earlier for his decision not to run:
1. I am old. It's no longer my time.
2. I don't have the money and I don't like going around asking for money to wage a national campaign.
3. My family does not approve of a Presidential run because of my health and I might just end up losing the election.
He added a new twist in his litany of excuses when he said that the problems of the country, including the degree of corruption, are so serious that there was no way he could succeed in just six years.
What he did not mention, which obviously was one of the major factors in the reluctance to run, was the latest survey result which placed him only in the fourth position behind Senator Grace Poe, Secretary Mar Roxas and Vice President Jejomar Binay.
His supporters would have none of these reasons, however. They have chosen to defy his call to abort the "Call for People's President" on Sept. 26.
In fact yesterday, the call for him to run for President marked another milestone as lawyer Vitaliano Aguirre led the organising of another support group - Brotherhood for Duterte (BFD) - which included leaders of the Overseas Filipino Workers represented by Cong. Roy Señeres, and the transport groups led by Pasang Masda President Obet Martin, organisations which could easily count about 3 million votes between them.
As one of those keenly pushing Rody Duterte to stand up to the challenge to lead this country, I could easily demolish the reasons he presented for refusing to be drawn into the Presidential fray in 2016.
He is not the oldest among the four frontrunners.
At 70, Duterte is two years younger than Binay who has shamelessly brushed aside issues of massive corruption to continue his pursuit of the Presidency which he said is a boyhood dream.
Money is not really a problem for a Duterte campaign because many are willing to contribute to his Presidential campaign.
The problem with Duterte actually is his unwillingness to compromise his political independence to funders and interest groups, a rare trait for Filipino politicians.
In fact, over the last few months, at least five big political funders have talked to Duterte expressing willingness to contribute to his campaign's financial requirements, estimated to be between P6 to P8 billion.
In all instances, Duterte said "thank you but no, thanks. I'm not running."
While I understand that Duterte deeply loves his family (he still holds a very close relationship with his former wife, Elizabeth Zimmerman in spite of the annulment of their marriage), they adore him and I believe they will support whatever decision he would make.
Duterte's Number 4 ranking in the recent SWS survey, while highly incongruous with public sentiments, could be attributed to his disavowal of any intent to run for the Presidency.
Given these antecedents, Rody Duterte, the incorruptible, independent-minded, maverick and tough-talking rural politician who accomplished the almost unbelievable feat of turning a former Killing Fields of Communist assassins into one of the World's Safest Cities, is left with three choices on how he would end up in Philippine political history books.
Scenario 1 - If Duterte refuses to run for President, he would go down in history as the outstanding rural politician who could have been a good President but was afraid to take the risk of losing because he did not have the money and the machinery to run a national campaign, and who was not able to prevail over the wishes of his family to serve the people.
Following his refusal to lead, the country spiralled down with crime and corruption, and the Philippines became a narco-state.
Adulation would slowly turn to disappointment and even hatred.
In Philippine political history books, he would just be a footnote and would be referred to as the man who could have been a good President but refused to stand up to the challenge.
Scenario 2 - If Duterte runs and loses, he would be remembered as the rural politician who was sick and tired of the highly-centralised governance which neglected the countryside, who wanted to protect the future generations from the menace of crime and drugs, and who decided to stand up to become the symbol of people's discontent and desire for a safer Philippines.
Running without money and traditional political machinery, Duterte gave the Manila-based Presidential contenders supported by financial and political interest groups, a run for their money.
Duterte will become a major chapter in Philippine political history books to serve as the symbol of a leader who had the courage to stand up against the established political and social norms in a desire to change the country.
Scenario 3 - If Duterte runs and wins, he would be the book which students of political history would read and study for generations to come.
"The Life and Times of President Rodrigo Roa Duterte" would be a dramatic story of an incorruptible rural politician who, in spite of his personal pains, the opposition of his family, the lack of finances and political machinery, stood up to lead his people in a time of crisis.
It would give a vivid account of how Duterte dismantled the highly-centralised and corrupt government, who reimposed the death penalty for plunderers and people who committed heinous crimes, who developed the countryside and revolutionised Philippine agriculture making food available and affordable to ordinary Filipinos, who started a ground-based national industrialisation creating millions of jobs and ending the diaspora of talented Filipinos seeking work abroad and who ended the culture of corruption by re-introducing values formation in Philippine educational curriculum.
Duterte's book will also emphasise the Doctrine of Inclusive Governance which he successfully implemented as Mayor of Davao City and which he used in inviting to the peace table the Bangsamoro groups and the Communist New People's Army ending the decades of conflict in the countryside.
President Duterte will also be installed on a pedestal as the great law enforcer who smashed criminality and demolished drug cartels who threatened the welfare of the Filipino youth relying on the support of an inspired and well disciplined police force and armed forces.
Most of all, "The Life and Times of President Rodrigo Roa Duterte" will tell future generations of a leader who lived a simple lifestyle, who moved around the country in maong pants and t-shirt, and who restored the pride and honour among the 100-million Filipinos.
Scenario No. 3 will give the Philippines the Greatest President who steered the country from the abyss of moral decay, corruption, criminality and hopelessness to stand side by side among the most peaceful and progressive nations on earth.
Millions of Filipinos have decided to stick it out with Duterte, in spite of his repeated declaration not to run, to be their President in 2016.
Hero or heel? Footnote or best selling political book? Insignificant rural politician or the Greatest Philippine President?
The decision is for Rody Duterte to make.