RTMSD Families for Offering Choices
231
people have signed this petition.
Add your name now!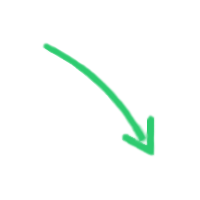 231

people

have signed.

Add your voice!
Maxine K.
signed just now
Adam B.
signed just now
**When signing, please comment with the township/borough in which you reside, this confirms you live within the school district**
RTMSD Families for Offering Choices is a group started by parents of students in Rose Tree Media School District. Rose Tree Media School District(RTMSD) Families for Offering Choices needs your help in supporting the plan to offer two options to our families as they prepare for returning to school in the Fall.

On July 19th, an email was sent to parents after a survey was completed, stating that the school year would begin with a blended model of 2 days virtual and 2 or 3 days in classroom with alternating weeks. There was also an option to go fully virtual.

Then on August 5, an email was sent stating that the school year will begin fully virtual with a plan to revisit the potential to return to in classroom schooling in October.

The School Board has a meeting scheduled for Thursday August 13th. It is our mission make our voices heard at that meeting and get the option for blended schooling back on the table for September 2020.
If you are a tax paying citizen within RTMSD we urge you to let your voice be heard!

If you are a parent, family member, loved one, and/or caregiver for a student in RTMSD we urge you to let your voice be heard!

If you are an educator in the RTMSD we urge you to advocate for effectively educating our children and offering choices to parents!

You are making a direct impact on a child's life by telling them, their families, and the RTMSD Board of Directors that you care for each and every student in our community. By signing this petition, you demand for the RTMSD Board of Directors to hear your voice and keep the plan to offer choices in our community.
SHARE FOR SUCCESS
August 11, 2020

To:

Susan Henderson-Utis, School Board President

Dr. Eleanor DiMarino-Linnen, Superintendent

CC:

School board members

Theresa Napson-Williams, Vice President

Hillary Fletcher, Jackie Gusic, Shelly Hunt, Robert Kelly, Susan Layne, Jim Morrison

Administration

Ralph Harrison, Principal Penncrest

Dr. Robert Salladino, Jr., Principal Springton Lake

Eric Bucci, Principal Glenwood Elementary

John Reid, Principal Indian Lane Elementary

Paula Voshell, Principal Media Elementary

Jenny Robinson, Principal Rose Tree Elementary
To the honorable administrators, educators, and faculty of Rose Tree Media School District:
We the undersigned parents and taxpayers of Rose Tree Media School District hereby demand that the blended option be made available again for September for the 2020 school year. While we understand the severity of the COVID 19 pandemic and the risks associated with it, we are confident that the blended model can be carried out in a manner that will be safe for our children, our teachers and the other faculty members. At the very least, this can be accomplished at the elementary school level and for at risk and special needs students in 6-12 grades.

As of now, a neighboring school district has already announced that will return to a blended model in September and numerous private schools in our area will be opening to both blended and full time programs.

To begin, the Pennsylvania Department of Education has stated that a blended model in areas with moderate case counts is acceptable. Moderate is defined as 5% to 10% positivity rate within the most recent seven days. The current rate in our area is 5.2%; this is the low end of moderate, and keep in mind that they say that full in person is acceptable once cases go below 5%. To go with a full virtual model with numbers like this does not make any sense.

Source:

https://www.health.pa.gov/topics/disease/coronavir...

https://www.education.pa.gov/Schools/safeschools/e...
Next, upon reviewing the survey results, nearly 17% of parents have opted for the full virtual model, and we fully support their decision as they think that is what is best for their children, but that also leaves some room in the school buildings as we divide the remaining 83% of students. At the elementary school level, there is an average of 20 students per class. If you remove these students, that leaves between 16 and 17 students per class. If you divide those students in half, that means at the elementary school level, in a blended model, there would only be 8 or 9 students per classroom. This allows for plenty of room for social distancing and other remediation measures to keep students and faculty safe.
Another issue that is the heart of the matter for us is the toll this has taken on the mental health of our children. My 9 year old son physically hurts himself and has threatened to kill himself on numerous occasions. This behavior pattern has developed since March of this year. As my wife and I started sharing our experiences with other parents, we soon found that we weren't alone in this. All children are different, but many, like my son, need the social experience that the in person classroom provides. I have a greater fear of my son taking his own life than I do contracting the COVID 19 virus and the effects that come with it. This is why it was a total slap in the face to us when we received the email that the school year would begin in a fully virtual model. I've included a link to a Time Magazine article below that confirms our concerns are valid and that these behaviors are a result of this prolonged isolation from their classmates and friends.

https://time-com.cdn.ampproject.org/v/s/time.com/5...
Speaking of troubled children, have you considered the students in our district that are victims of abuse? These children would have seen the school day as their safe haven, the only break they get from their abuser. Instead, they've been trapped at home with their abusers since March. I'm sure many of them were looking forward to the school year beginning only to have that yanked away from them.
Finally, teachers, we appreciate all the hard work you did teaching our children remotely. This was thrust upon you so suddenly that you had to prepare on the fly. We also understand your concerns. When you signed on to become an educator, you never even considered the idea of teaching in a pandemic. As an essential worker, I can sympathize with you. As an employee of an electric and gas utility contractor, I had to report daily to keep the lights on and the gas flowing. Supermarket employees had to report to work because we all needed to be able purchase food to feed our families. Even Wawa employees had to continue working because we can't function without that cup of coffee. The point is that all these people stepped up to the challenge for the greater good of the community. Also, they are each day at greater risk than you would be in front of the classroom. We're asking you to please consider how important the in person instruction is for at risk children.
COVID 19 no doubt must be taken seriously, but other issues can't be ignored in light of it. Our children need the best education possible, and as parents, we have decided that for our children an in classroom education is critical component to that. If you are unable to deliver what we see as a necessity for our children, then we would respectfully ask that we be given the option to receive a voucher in the dollar amount that would have been used educate our children, so that we can apply toward tuition and one of the many private schools that will be offering in person instruction. But please know, it is not our desire to leave the district we know and love. However, each of us must make decisions that we feel are in the best interest of our children's physical and mental health.
Thank you for taking time to read this. Please see the list of signatures below and know how dedicated we are to doing what's best for our children.