PROTECTING OUR KIDS AND COMMUNITY ON ROUTE 3!!
12
people have signed this petition.
Add your name now!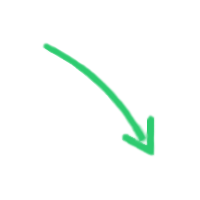 12

people

have signed.

Add your voice!
Maxine K.
signed just now
Adam B.
signed just now
BELOW IS A LETTER THAT I SENT TO RICHARD SNUFFER, PRESIDENT OF THE BOARD OF EDUCATION REGARDING MARSH FORK ELEMENTARY AND THE USE OF THE SCHOOLS GROUNDS. PLEASE READ AND SIGN THIS PETITION IF YOU FEEL THE SAME. THANK YOU. My name is Dena Davis and I have lived in Raleigh County for 33 years and have always paid my property taxes. The fact that more then half of my taxes goes to the Board of Education is not an issue since my children benefit from it. But I do have a problem with Marsh Fork Elementary being used to host protest against a company that employees most of West Virginia. If it wasn't for the mining industry this end of the county would be a ghost town and Marsh Fork Elementary would not have some of the things they have now. I should be able to send my children to school and not have to worry about their safety or them being harrassed. I know for a fact that earlier this year a protester was removed from the school property for photographing the children playing. I feel the board of education sends the wrong message when they allow these demonstrations to take place on school grounds. I know everyone is intitled to their own opinion and has the right to voice it, but I feel that the school is the wrong place for this. There are several other locations in the community that would be more appropriate. These people are very passionate about stopping mining and mountian top removal and for that reason I fear for the safety of everyone envolved. I feel as a tax payer, a parent, and a wife of a mtr miner that I need to take action to keep our children safe. I will be taking up a petition to band the use of Marsh Fork Elementary school grounds for protest and demonstrations that effect our children and the community in a negative and potentially dangerous way. I understand that this is public property, but as a tax paying community we should have a say in how this property is used. You may think this is harsh and we are overacting, but take a few minutes and watch some of the video's they have made. These people are extremely emotional and angry about stopping mining in WV and saving our children at Marsh Fork because the mines are killing them (which is not true and just insane). They have already sent one miner to the hospital and harrassed many others. Whose to say they won't let their emotions cloud their judgement again and harm our children to make a point. I know this school has been an issue for the board for a while and there are rumors in the community that you would rather close the school then have to deal with this. We are not asking you to choose sides, just limit what our school and school grounds can be used for. Thank You, Dena Davis
Sponsor
I have 2 children soon to be 3 children that attend Marsh Fork Elementary.