Rottweiller attack on 3 yr old boy....Dog not given a destruction order
158
people have signed this petition.
Add your name now!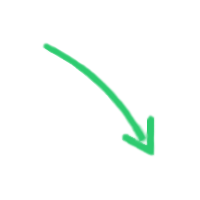 158

people

have signed.

Add your voice!
Maxine K.
signed just now
Adam B.
signed just now
In September 2010 Tanis got savagely attacked by a Rottweiller, which belonged to his dad's partner. The events of that evening stick in my mind very clearly as I had spoken to him seconds before on the phone to tell him I was on my way to pick him up. I was working full time on a temp contract and Tanis had just done his first full day at nursery school. It was 5pm and I had just set out from work. That morning I had promised Tanis that I would ring him when I was on my way to pick him up. I was really looking forward to seeing him and find out about his first day at school because he had been so excited. When I rang him I told him that I was on my way and I got really excited, he told me he was out walking the dogs with daddy. He then gave the phone back to his dad and within seconds I heard him scream and one of the dogs growling. At first I thought that maybe the dog had growled and maybe scared him so I asked his dad hat had happened but there was no reply. After what seemed like an eternity I finally heard his dads partner shout "get him off him" at which point I started yelling down the phone to find out what was going on. I got no reply and began to panic. I was stuck in traffic and had to end the call. When I tried to ring his dads phone and his dad's partners phone they kept going to answer phone. With that I rang my partner to see if he could get to him sooner because I was stuck in traffic, but he was at the other end of the city and could not get there. He told me to calm down and try ringing again. So I did. There was still no answer, but after a few minutes I got a call of his dad. He said that the dog had turned and had gone for Tanis but Tanis just had superficial wounds and was a bit shaken. He told me he was going to take him to A&E to get him checked over and to meet them there. When I got there I was met with something that was not superficial. Tanis had wounds to his eyelid, side and top of the head and his right arm and had to be stitched up by plastic surgeons. He was bruised on his head, shoulders and arms. As a parent, you are very protective of your children anyway, but when something like this happens it makes you want to protect them even more. Tanis will not go near dogs and sometimes panics if he sees a dog in the street. How can I tell him that a dog won't attack him after what happened to him? There is two reasons for me writing this: the first is to make people aware that dogs can be dangerous and can turn at any point, the second is that I want everyone to know that the father of my son did not have the dog put down! His partner has been prosecuted and will be facing a low community sentence, but the magistrates have decided that the dog is of no danger to the public as it is now with its original owner who will keep it locked up at all time. Correct me if I am wrong, but these dogs are trained for security purposes as they own a security business and surely are trained to be aggressive? Not only that, but are they not also classed as dangerous dogs? Tanis' dads partner has been told she will get a community sentence which will be issued on 9th march as probation want to do a full report, however I feel that the criminal justice system has failed my son and put a dog before a human. Although his scars may fade and the attack may be a distant memory when he is older, he will always have the psychological effects and be wary of dogs. I want something done about it and am in full support of all dogs being registered and chipped. Not harsh I don't think but reasonable. How can I be certain that the dog in question will not be around the public? Will the magistrates keep tabs on him? It's ridiculous and I will be kicking up a fuss. Thanks you for taking the time to read this.
ON THE 9TH MARCH 2011 THE OWNER OF THIS DOG RECIEEVD A CODITIONAL DISCHRAGE AND HAS TO PAY TANIS £500 COMPENSATION AT £20 PER WEEK!!!!! I FEEL INSULTED FOR MY SON THAT A DOG HAS BEEN PUT BEFORE HIM!!!! I AM NOW STEPPING UP THIS CAMPAIGN AS I THINK DOGS AND THE OWNERS OF DOGS THAT ATTACK SHOULD BE HELD RESPONSIBLE FOR THEIR ACTIONS....
Links