Roman Radick Belongs with his Biological mother Rachel Dickstein aka Radick, the step father who has raised him Rich Mendez and his baby brother Dezi
165
people have signed this petition.
Add your name now!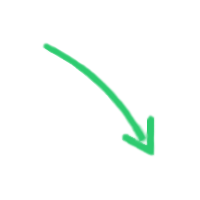 165

people

have signed.

Add your voice!
Maxine K.
signed just now
Adam B.
signed just now
Hello ladies and gentlemen
As most of you know, I have raised my son Roman Radick
and we have a happy family and a stable warm home with love and support.
I did not always have this when I was living with my mother, but I have built this
with my soon to be husband and our sons.
Recently once things became very good for us, Romans absent father came around to get me to drop child support charges on him and even though I tried to have them dropped that was denied and he became bitter and decided to start bashing me on public sites, to mutual friends and people I don't know and care even less about.
He has now been awarded full custody of a child he doesn't want nor care about and is just trying to obtain custody of in spite of his weird obsession with me and treating my child like he's a trophy instead of a human being who would be confused and devastated without the family he knows.
My own mother, who has not been around in over a year is now trying to obtain custody of my son as well.
She has a very unhappy household with little to no encouraging people and very little unconditional love.
These people are trying to go around me to take my child for their own selfish purposes and vendettas and they seem to think somehow that Roman would have a better life with them.
To my point, please help us prove that Roman is loved, treated well, fed well, clean, healthy, happy, experiencing the things an innocent young child deserves and
that he should stay right where he is with his mommy, his step dad who has raised him for over a year or his two years of life as opposed to his biological father who hasn't raised him for more than a day.
and most importantly in the company of his baby brother, so they can grow up together in a beautiful city like Austin with one another to lean on.
Please sign our petition to help us prove that Roman belongs with the family that was never unsure of their role and loved him even before he was born and that will do whatever it takes no matter how hard it is to make sure he is happy and safe.
Thank you so much for your time and for sharing our story and supporting our cause, my family thanks you from the bottom of our hearts....