Stop animal abuse in Romania, an EU country!
1989
signers.
Add your name now!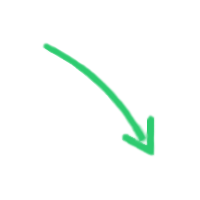 1989

signers.

Almost there!

Add your voice!
Maxine K.
signed just now
Adam B.
signed just now
Having regard to: a) the situation in some European States where stray animals are captured, kept in cruel conditions in the pounds (usually administrated by the local authorities) and killed inhumanely, having regard in particular the Romania situation, b) Rule 116 of its Rules of Procedure, - whereas the Commission has stated its commitment to high animal welfare standards, - whereas the Commission\'s recent communication on a Community Action Plan on the Protection and Welfare of Animals identifies the need to continue to support and initiate further international initiatives to raise awareness on animal welfare, - whereas the Council of Europe\'s Convention for the Protection of Pet Animals gives specific guidelines on measures for dealing with stray animals, in order to minimize pain and physical and mental suffering, Romanian League in Defense of Animals 1.Deplores the barbaric treatment of stray animals in some European states and calls on the Commission and Council to exert all possible diplomatic pressure on those states to bring a halt to such cruelty; 2.Urges the Commission and Council to support European States in implementing humane animal control programs and promoting awareness of the need for such programs both internally and internationally, including by allocating funds where appropriate; 3.Instructs its President to forward this declaration, together with the names of the signatories, to the Council and the Commission. Thank you for taking a piece of your free time to help Romanian strays! Please send a copy of your protest to roldaro@gmail.com Sample of protest letter: \"Dear Sir, I was recently been made aware of horrendous massacres of street dogs that continues to take place throughout Romania in an attempt to clean up its cities\'image. I am aware that Romania prides itself for joining in the European Community in 2007. However, I can assure you that any form of extermination of the kind undertaken in your country; through the barbaric means of poisoning, beating and shooting animals to death is no longer a European option. You have full knowledge of these atrocities that are regularly occurring and as such ,you have a choice. I ask you to question your own moral conscience, what crimes have these dogs committed that should ensure their death warrant I suggest none other than being unfortunate enough to have to live on Romanian streets. By choosing not to act, you are implicitly condoning the inexcusable slaughter of innocent animals. The ONLY acceptable means of controlling stray animal population by civilized nations is through tried and tested sterilization programs. Please ensure a strict Spey- Neuter- Release programme is implemented throughout the entire country. The International community is both appalled and disappointed to learn that such atrocities are being carried out in your Romania. I am looking forward to your reply, Respectfully, Name/date\"
Sponsor
Please visit regularly ROLDA\'s website for updates about Romanian strays situation!
Links
www.rolda.org