Prosecute Roger P. Hatcher for Perjury
62
people have signed this petition.
Add your name now!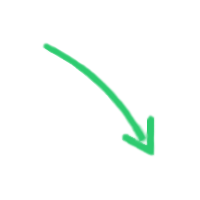 62

people

have signed.

Add your voice!
Maxine K.
signed just now
Adam B.
signed just now
GRUNDY COUNTY CITIZENS PETITION We, the undersigned, hereby request that Sheldon R. Sobol, the Grundy County States Attorney, take all appropriate steps to prosecute Roger P. Hatcher, Ph. D., for perjury in the case of In re the Marriage of Dale A. Churovich vs. Sylvia Perez Churovich, 04 D 160 on November 14, 2006 when Dr. Hatcher falsely testified as follows: Question: "How many times did Mr. Sabuco talk to you during the course of this case" Answer: "I don't believe that he did. I don't believe I talked to him." (Transcript of the Report of Proceedings on page 83, lines 13 to 16) However, in the Petition for Attorney's Fees filed by Roy A. Sabuco in case number 04 D 160 on January 18, 2007, Mr. Sabuco stated under oath that his attached billing statements "contained herein are true and correct and known to me of my own personal knowledge." In Mr. Sabuco's billing statements he recorded the following conversations with Dr. Roger P. Hatcher prior to Dr. Hatcher's false testimony of November 14, 2006: On 7/5/2006 for .5 hour: "Review reports prior to telephone conversation with Dr. Hatcher 604(b); Telephone conference with Dr. Hatcher regarding 604.5 report." On 7/19/2006 for 7.0 hrs: "Preparation for deposition;Telephone conference with Dr. Hatcher-X2 regarding 604.5 report;deposition of Dr. Osgood; conference with client." On 8/24/2006 for 2.25 hrs: "Deposition at opposing attorney's office;Teleconference with 604(b) regarding status." Roger P. Hatcher, Ph.D., was appointed by Judge Robert Marsaglia to serve as an unbiased, fair, child custody evaluator in the Churovich case. Given Dr. Hatcher's admitted refusal to speak with any of Dale Churovich's list of collateral witnesses to confirm Mr. Churovich's statements and Dr. Hatcher's false testimony of November 14, 2006, we believe Dr. Hatcher should be held accountable for his false testimony about his undisclosed telephone conversations with Roy A. Sabuco, the attorney for Mr. Churovich's former wife. The billing statements of Roy A. Sabuco illustrate that Dr. Hatcher worked with Mr. Sabuco to advance the case of Sylvia Perez Churovich; therefore, Dr. Hatcher's statement of belief was itself a lie which he could not have reasonably believed given his course of conduct prior to his sworn testimony. (See People v. Kang, 269 Ill.App.3d 546, 551, 646 N.E.2d 279, 284 (4th Dist. 1995) ((Statement of belief or opinion can serve as basis for perjury charge, where witness has no such belief or opinion)). In addition, Dr. Hatcher's veracity during his testimony was relevant to whether his opinion and recommendations as to the award of child custody in the Churovich case were credible, therefore, Dr. Hatcher's false testimony was material to the issue of child custody in question at the moment of his testimony on November 14, 2006. (See People v Davis, 164 Ill.2d 309, 311, 647 N.E.2d 977. 979 ((1995)). Accordingly, we have each personally signed our names to this petition in an effort to encourage States Attorney Sheldon R. Sobol to enforce our laws prohibiting perjury in our Courts:
Sponsor
My name is Dale Churovich, and I am a Grundy County, Illinois resident and father of one. In the course of a divorce and custody proceeding, Roger P. Hatcher, Ph.D conducted a court ordered Child Custody Evaluation. During this evaluation, Roger Hatcher refused to interview collateral witnesses in an effort to prove or disprove conflicting stories. However Roger P. Hatcher did speak with opposing council and then denied having those conversations while testifying under oath. As a result, my rights to due process and a fair trial were compromised.
Links
For updates regarding this petition drive, please visit: www.grundycountyhatcherpetition.blogspot.com