Roger Ebert should apologize for saying Second Amendment had ANYTHING to do with slavery.
10
people have signed this petition.
Add your name now!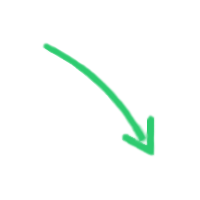 10

people

have signed.

Add your voice!
Maxine K.
signed just now
Adam B.
signed just now
I understand Mr. Ebert is frustrated, the country is having a debate on violence and gun control, and he feels passionately about his side of the argument, but to bring the argument to this level is despicable. He owes everyone an apology for talking in such a hateful way. He is (though not in so many words) --trying to paint the legal gun owners as racists and people who are not to be trusted. Just because they agree with the Constitutional Right to protect themselves, their family, THEIR WHOLE COMMUNITY if necessary (because history has shown one day the "stuff can hit the fan" and the Big Government won't be able to be EVERYWHERE-which IS the intention and purpose of the Second Amendment...)it does not make them racist/violent/irrational.

Human nature has not changed and will not change, and bad things are going to happen no matter what. Our Founding Fathers understood this, and understood that once one gun was invented, a million guns were going to be invented(of all shapes and sizes and strengths) and eventually they are going to end up in the wrong hands, which is why they felt the need to make sure you had the right to have one too.

Guns are an inanimate object and making them evil is not going to solve the problem. Education and responsibility are going to be the keys here, not infringing upon the rights of law abiding citizens.

Mr. Ebert--and everyone else who are demonizing guns/law abiding gun owners-- apologize for what you have said, and for misleading the American public, and start telling the truth and having a REAL conversation about the VIOLENCE problem in this country.

And maybe consider the mass killings have been on the rise because of the increasingly more violent culture that has progressively been pushed upon our society, not because guns exist--because guns of all shapes and sizes and strengths have been around for much longer than this crazy violence problem we have. Time to maybe regulate the Hollywood culture that continually promotes and produces more and more violent movies/games/TV shows...oh that's infringing upon their First Amendment rights? Oh hmmmmm....

Sign this petition if you agree this apology is necessary, and the real conversation about the violence should begin.

Links