Rod Parsley Racially Insensitive Comments
11
people have signed this petition.
Add your name now!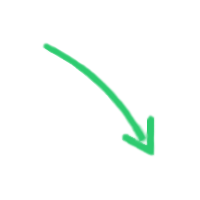 11

people

have signed.

Add your voice!
Maxine K.
signed just now
Adam B.
signed just now
Why should Rod Parsley, megachurch pastor NOT be removed from TBN, CBN, the 700 Club, Daystar, and the Word Network?
Rod Parsley, the senior pastor of World Harvest Church Columbus in Columbus, Ohio and World Harvest Church Elkhart in Elkhart, IN, non-denominational congregations of more than 12,000 people. The other major ministries he leads include the Center for Moral Clarity, a grassroots organization focusing on the biblical response to moral issues; The Women's Clinic of Columbus; a Christian school; a Christian college; Hispanic and urban-outreach ministries; a national ministerial alliance; and Bridge of Hope, a world-wide missions organization.

Rod Parsley hosts the television show "Breakthrough," which airs on the Daystar Television Network and around the world on 1,400 other local channels and cable outlets.

As a highly sought-after crusade and conference speaker, Pastor Parsley calls people to Jesus Christ through the good news of the Gospel. Rod Parsley's ministries reach globally and locally, offering hope to the hurting. For a generation, thousands of individuals, have been responding to his clarion call to get back to
Due to the nature of his comments, I have posted the link so that you can view it yourself. Please sign this petition and feel free to share it.

https://www.instagram.com/tv/CBavJRLgGkl/?igshid=w...

"I want to speak to every brother and sister that I have. My black brothers and sisters, my Asian, my Aruba, my Hispanic, and even my white brothers and sisters. Hear the heart of God: Please be done with bitterness. Please put away hate. We live in a great land. Let me shout it before you respond to me. It was founded by people just like you, flawed people, but those framers, framed the liberties that everyone of us enjoy today. If you hate America, please give me your alternative. Don't hate our founders, that's a lie. Don't discard their legacy. Well, they had slaves. Every one of them freed their slaves either during their lives or upon their death, and we fought a civil war. Our nation has been washed in the blood, of the bloodiest war ever fought to secure that we can stand here today and speak out against the curse. Maybe I can call it the birth defect of America Oh there's the ....family they got about 19 families living in their home, most of which were born with a birth defect. Shall we throw them away and say they have no value? Shall we throw America away? Should we throw the idea of America away because it's still not perfect? Or should we stand up and fight to make it a more perfect union? Let's stand up together, hand and hand arm and arm. And, let's build a nation better than the one our framers could even envision. We need you. We love you. We need you to be rooted in the rich rich soil from which our republics springs. Remember these words from Winston Churchill will ya, "if we open a conflict between the past and the present, we'll lose the future." We have to dream bigger. We have to believe stronger and as for me and my house this is the time to stand tall in all the beauty of who we are. And hold tightly to the wisdom of our fathers. To dream their dreams of a righteous America, And become that generation where black men say to white men and white men say to Asian men and Asian men say to Hispanic men, lets join hands together and under God lets be silent no more. Let's restore America."

We have to do better. Frankly, I expected more from Rod Parsley. He used to be one of my FAVORITES. He has to understand how hurtful his words are to people of color. He also needs to be held accountable for using his platform to make such insensitive comments towards black people and the reality of systematic racism that has plagued our community for decades. Holding him accountable is one way to continue the discussion.
By signing this petition you agree that Rod Parsley should be removed from Christian Broadcasting.