Rocky Point School are falling short
56
people have signed this petition.
Add your name now!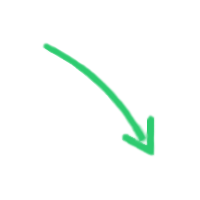 56

people

have signed.

Add your voice!
Maxine K.
signed just now
Adam B.
signed just now
Rocky point schools are falling short The parents of Rocky Point School District students demand that our district update our virtual learning platform. Most other districts on Long Island have a far superior virtual learning experience. All children, whether virtual for 3 or 5 days, should be able to sign into his/her chrome book and be in class listening to the teacher's lectures and be able to participate. For our district, on virtual learning days, our students get assignments and watch YouTube videos. For those who do virtual learning 5 days, they get one day a week on Wednesday to see their teachers for 20 minutes a class. This is inadequate and unacceptable! This format will put our students behind in learning. We demand that Rocky Point students be afforded the same education as other districts across Long Island. We expect our students, on their virtual learning days, whether for 3 or 5 days, to be in class with the students who are physically in school.
We want to address some of the concerns that have been brought up.
1. If your child is in K-5 then you can ignore this petition. Your children are receiving full virtual if they are home. Grades 6 - 12 are only receiving one day at full virtual, but only 20 min a class. On the other days that they are home they get what amounts to home work and self study. We understand that one teacher is used for K-5, and that they have the required training to do this. For grades 6-12 teachers specialize and teach one or several different courses in the year. We are not asking that one teacher teach everything. We are asking that our district do like others. The full virtual or semi virtual days students in other districts click into their assigned class at their scheduled time. The teacher turns on the cameras and goes through the work for that day. At the end of the class the students sign out and move on to the next class. Our question is if other districts are able to do this than why can't we?
2. Privacy for students - If some parents do not want the camera on for their child, this is being addressed by other schools who have them simply do a voice attendance. We understand that there are many personal reasons that parents may not want to have the camera on.
3. Teachers are uncomfortable being watched by parents. They are watched all day long by students and periodically by supervisors. If a parent sits in we think that would be a good thing as they are probably there to learn how they can assist their child since they are now more involved with the education process. So long as the parent does not disrupt the class, this should be a non issue.
4. Keeping students attention. We only have to say that if the K - 5 teachers are able to address this then we do not see the issue with the 6-12 teachers handling a more mature student body.
5.Technology - We have seen other schools manage this issue If teachers can use the Smart Boards in class they should be able to make the adjustment to turning on a camera in the class room and turning it off after their lecture.
6. Given adequate attention - It was stated that children may not receive the attention they deserve. This would be no different then a standard class. If a virtual student has a question other schools have addressed this with a button they can click that notifies the teacher that they have a question.
7. Extra Help. Currently this only appears to be offered to some students only at zero period on Wednesday. This is inadequate. If a child has a scheduled class in 0 period or needs help in more than one course they are forced to choose.
8. Homework. It has been given out by various teachers throughout the school day and some have even assigned work AFTER the day has ended. This is nerve wracking for the students as they are constantly looking to see if work has been assigned to them.
9. Tests and Quizzes. Some teachers have been giving timed tests for students at home without notifying those students that they have a test/quiz during their regularly scheduled class time. If a child is working on another class and does not notice the test window, they miss the test.
10. Poor WIFI or bad connections during class time. We have made the suggestion that at the same time that a teacher is on line giving their lecture it can be taped and stored. In this way any student that missed the class OR failed to understand something can go back as needed to review the information.
11. We want our kids back in school full time. We could not agree more. The stress this is causing on the school administration, teachers, students, parents and guardians is enormous. That said our school has done a good job in handling those that are back and keeping up with the health standards required. Although we all want our children back, the reality is that with the current health protocols, the schools can not manage a full student body on campus. In the meantime the school should be looking at ways to make the learning at home more like that of an in class experience. If numbers go up and the school has to close or another emergency occurs our district should be prepared for it and be able to make a seamless transition.