Rockwall Skatepark
1526
signers.
Add your name now!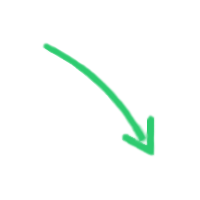 1526

signers.

Almost there!

Add your voice!
Maxine K.
signed just now
Adam B.
signed just now
After the two losses of our Lake point skate church , and Harry Myers Skatepark skaters, scooters, and even bikes everywhere in the city of Rockwall; struggle every day to find places to ride. This ultimately leaves the local kids to grind on and shred the local concrete and in the city of Rockwall this is very much unwanted, considering our tax payers spent 8.2million to rebuild our downtown area alone. This is why I feel it is necessary to make this situation apparent to the eyes and ears of the city of Rockwall, if they haven't already. The local skate community has nowhere to go! Some kids may not have the right tools equipped to make it to the closest skate park near them, and when they do the closest one is a 19 minute drive, and that's without traffic!
. Rockwall's very own Harry Myers Skatepark was one of the most monumental parks around. Not because it had the gnarliest ramps and best half-pipe around, but because it gave the local kids in the community a place to go. This allowed for kids to have a safe place to go skate, inline, BMX, and scooter. It also gave them a place to make new friends, and develop skills and practice tricks. Unfortunately, the park was removed due to damages to the ramps and consistent upkeep to keep the park ridable. I feel that the benefits that the park brought to the community outweigh any cost that it took to rebuild the park.
With this being said, I feel that we could bring Harry Myers Park a new and improved skatepark. I have suggested that we this time build the park out of concrete instead of wood. This will keep the park from warping when it rains. Therefore, when you drop in, the wood below you, does not fall through, the city also saves money in the long run by putting repair cost at a halt. Harry Myers park initially had fencing around it and trash cans to keep the park clean. I firmly believe in keeping these two things, the gated area around the park. This will keep people off the property after hours, and the trash cans will keep the park clean. This will help keep the park self-regulated after hours. Park lights would also help self-regulate If they had a timer that went off at 10:00pm on weekdays and 11:00pm on weekends.
I have come up with a little park that could refill the old slab Harry Myers Skatepark once occupied. This park consists of a small stair case to enter. Followed by a bowl like structure surrounding the perimeter of the park. One side is built specifically for beginners and the other is meant for amateurs. The other side has a picnic table for families or local kids, and or couples who just want to watch. In the middle of the park lye a circular manual pad so that kids may practice flip tricks and ollies. In the back, we have a flat bar to practice grinds on. All of these things together, put enough space, and obstacles to practice everything weather you just picked up a board that day, or you're out trying to perfect your 540's.
Lastly I would like to include a local artist to come and paint the concrete so that we can avoid kids and teens from self-decorating the park. This idea started trending in California and has now moved its way into Texas, this not only prevents unwanted art, but it keeps the park eye appealing to the people around. Harry Myers Skatepark