ROBLOX, please delete the stolen copy.
23
people have signed this petition.
Add your name now!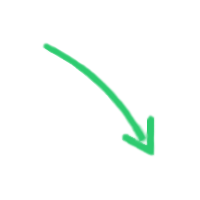 23

people

have signed.

Add your voice!
Maxine K.
signed just now
Adam B.
signed just now
So basically.
8 months ago, on ROBLOX, I made a shirt that was offsale. The account was deleted due to a Poison-IP ban caused by an alt my friend was using. His name was CaptainPhoenixgarde.
A few months later, a user on ROBLOX who is quite famous, named The13thHippie copied said shirt and sold it himself.
Recently, I was on the catalog, and on the commentary section of a new hat, I noticed someone wearing said shirt. I thought, "it can't be". Then I check the user's shirts and see a familiar name; The13thHippie. I noticed it had 400+ sales.
I immediately commented saying it was mine, and he then disabled comments. He blocked me when I messaged him asking to take it offsale. So I exposed him on the forums, and more threads were posted by others. I emailed ROBLOX with airtight evidence that he stole it, and all evidence threads were deleted by them and I received a warning, while nothing happened to the offender. He keeps claiming he "screenshotted the package" and that "it's a coincidence and they just happen to look similar", but if you look at the two shirts, you will see this is a lie:
This is the stolen copy:

http://www.roblox.com/Orinthian-Power-Armor-The-FIRST-one-item?id=160514467

This is the original I made on CaptainPhoenixgarde:

http://www.roblox.com/Orinthian-Armour-item?id=142774468

He managed to turn ROBLOX Talk against me, by feeding them lies, and ROBLOX are clearly siding with him. I told Off Topic about my enquiry and they seemed to support me, so I decided to make this petition.
Please, ROBLOX. Delete the stolen copy and give him a warning/ ban. This is a violation of your own rules, and this is disrespectful to me. He knows he is guilty and he is receiving no punishment, while I get a warning and have all of my evidence deleted.
By, BlockSteadyDinosaur.