Stop the Robertson Tower
54
people have signed this petition.
Add your name now!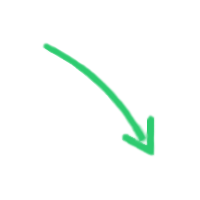 54

people

have signed.

Add your voice!
Maxine K.
signed just now
Adam B.
signed just now
BE AWARE:  CELL
TOWER/ARRAY GOING UP AT 1830 ROBERTSON
WHY SHOULD YOU BE CONCERNED?
PROPERTY VALUES DECREASE
Studies have shown that property values can be impacted by 2%-20% as a
result of installation of a cell tower/array. Our local real estate specialists have confirmed this, as have realtors in other parts of Los Angeles facing the same issue (see link below).  We're advised that if you are selling your home, you MUST DISCLOSE any towers within 1000 feet of your property.
INCREASE TRAFFIC/PARKING CONGESTION
18th and Robertson is already often overly congested as a result of delivery trucks and parking in and around the alley behind the corner market.  Service to this cell tower/array through the alley will be just be more trucks adding to congestion on that corner.  The removal of parking spots for
that building (for the equipment boxes) will result in even more side-street parking by its guests, which already makes street parking impossible along Preuss, 18th, Monte Mar, Lark Ellen, and Wooster.
HEALTH HAZARD TO YOU AND YOUR CHILDREN
The FCC claims these towers are safe, but their standards are over 20 years old.  More recent studies have shown that there are connections to cancer, particularly children's
leukemia, as well as many other health issues such as immune system deficiencies, headaches, depression, insomnia and other neurological and behavioral issues. Children may be more susceptible due to the blood/brain barrier being thinner.  The LA Board of Ed is not convinced they are safe and has prohibitedputting these up on or near school property.  Other countries have tightened their standards in general and for schools and residential areas, but the FCC hasn't.
NOISE POLLUTION
One of the reasons these towers are not permitted in residential neighborhoods is because the towers and equipment are known to emit a constant humming sound that – in the absence of other commercial noise disguising the sound – can (in plain words) drive you nuts.  Any noise emitted from the proposed chimney stacks are likely to echo through the street because of their height and the incline.  More importantly, the equipment banks are being placed in the parking spaces in the alley, literally within a few feet of the backs of the residential properties on Preuss, and within tens of feet of the residents' bedrooms.  This kind of noise pollution is severely detrimental to the residential character of Preuss, and even more detrimental to the property values of those properties immediately abutting the alley opposite the equipment banks.

METRO-PCS FALSELY CLAIMING NO COVERAGE
In its application, Metro-PCS claims that it has no coverage whatsoever in this area.  This is in flagrant contradiction to the coverage map appearing on its website, which shows that this neighborhood has coverage at the "best" level.  Installation of a cell-tower array is permissible only when it fills a gap in coverage.  When no proof is provided of any such gap in coverage, and no coverage is being demanded by the residents, it is simply an attempt to gain economic advantage, at the expense of the residents' property values and street congestion in this instance, and must be denied
PLEASE SIGN THE ATTACHED PETITION AND SHOW THE ZONING
ADMINISTRATION THAT YOU CARE ABOUT WHAT THEY (AND THE FCC) DO IN OUR COMMUNITY!
PLEASE INCLUDE YOUR ADDRESS (OR THE ADDRESS THAT CONNECTS YOU TO THIS LOCATION IF IT'S NOT YOUR HOME ADDRESS) IN THE COMMENTS SECTION!!

WHAT ELSE CAN YOU DO TO HELP?
We need as many people as possible to show up for the hearing.
DECEMBER 19, 2PM
LOS ANGELES CITY HALL
200 NORTH SPRING ST ROOM 1020
LOS ANGELES, CA.  90012
ALSO: PLEASE EMAIL THEODORE.IRVING@LACITY.ORG AND
TELL HIM YOU OBJECT!

IF YOU LIVE ON THE WEST SIDE OF ROBERTSON: We need pictures from your side and back yards showing how the array will impact your views.
If you are interested in carpooling to the hearing, please email us and we will do our best to hook you up with someone who is going.        stoptherobertsontower@gmail.com
Links