Dear John C. McKeon
148
people have signed this petition.
Add your name now!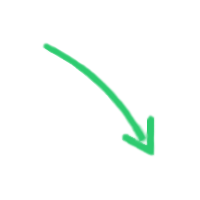 148

people

have signed.

Add your voice!
Maxine K.
signed just now
Adam B.
signed just now
Dear Kyrie O'Connor (interim editor), Bruce Davison (opinion editor) and John McKeon (publisher),
     In April of 2010, The San Antonio Express-News endorsed Dr. Thomas Hoy, candidate for District 1 of Alamo Community College District. Four candidates were interviewed -- Rowland Martin, Hoy, Joe Alderete and Tyler Ingraham. Some candidates were well informed while others were not. 
     Although Bruce Davidson, a man who has been monitoring San Antonio for more than 25 years for The San Antonio Express-News, asked intelligent questions and gained valuable knowledge for his endorsement, only a sliver of this information was made public in the 531-word editorial. 
     Surely, San Antonians deserve more. 
     Videotaping the editorial interviews and posting the video to the internet is simple and inexpensive -- there is no excuse for The San Antonio Express-News to deny San Antonians the information available to the editorial board. 
     Although I intensively worked on Ingraham's campaign, I was barred from observing the editorial interview. As a student and freelance writer, being unable to observe the editorial interview was disconcerting. I understand the rationale for the restriction (in the past, campaign managers and staff have attempted to answer for unprepared candidates); however, editorial transparency is obtainable. 
     As the signatures indicate, numerous residents of San Antonio think that the following would improve San Antonio's electoral politics: 
All editorial interviews associated with political endorsements ought to and should be videotaped and posted online for public viewing.  
     Being able to scrutinize candidates during the interview process (everything that is said during the interview is already on the record) and being able to scrutinize the questions presented to candidates would, without a doubt, assist voter. Numerous and hitherto concealed insights (e.g., what questions are asked and how candidates respond when all that is said is on the record) would, as we petitioners believe, help us make more-informed decisions about who should be an elected official. 
     The insights that such a service would provide -- yes, The San Antonio Express-News would be providing a momentous service to the community -- would be newsworthy and maybe become adopted by more media organizations. Further adoption of editorial transparency would facilitate our desire for a more free and open society that facilitates an increase of well-informed voters. 
-- Robert Joseph Pohl
PS: If videotaping is prohibitively expensive because of the Great Recession, at least provide unabridged transcripts of editorial interviews online. 
Sponsor
Tyler Ingraham Campaign for Alamo Community Colleges Bexar County Constable Mark Vojvodich (Precinct 3) Dr. Steven G. Kellman Kat Swift Dr. Daniel Engster Dr. Rodolfo Rosales Dr. Charles S. Feldstone Tommy Newman Omar Gomez Professor Janice Clayton Professor Christy Woodward Kaupert Professor Jeff Hunt Dr. Wayne Owens
Links