Roberto Clemente number 21 have to be retired from all MLB teams
157
people have signed this petition.
Add your name now!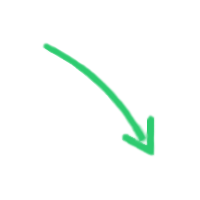 157

people

have signed.

Add your voice!
Ernest Bloverfield
signed recently
Thomas Leonard Horva...
signed recently
Roberto is not just a baseball star, or a Hall of Famer. Clemente is a hero. The greatest Latino to ever wear a baseball uniform. The legacy he has left is one of the greatest that this sport has ever seen. That's why, in my name, and millions of fans who support the idea, we request that the number 21 be retired from all baseball forever. Clemente, in addition to suffering racism, broke the language and cultural barrier. Clemente fought for human rights. And despite being mistreated, not only for the color of his skin, but also for his accent, mocked by journalists in articles written to destroy his image, he demonstrated his level of class by showing his talent on the field. Even when they called him Bobby, something dishonorable, and undoubtedly a great lack of respect, he never lost his temper and grace. The social conscience of Clemente was remarkable. The way MLB is honoring Roberto is not enough. A retired number in Pittsburg, a plaque in Cooperstown, a bronze statue, and an award with his name are great honors, but other players have it. None of them lost their lives helping strangers. And none of them, with all their respect, were the kind of man that Roberto Clemente was.For us Latinos, Roberto is not only our Jackie Robinson, he is also our Mohamed Ali. He did way more than hitting, running and throwing. His bravery changed our community forever. His golden heart changed many lives while he was alive and has changed millions since he passed away.Retiring his number will not only bring him the recognition he deserved but it will also break barriers in a sport that every day is more ''Latino''.I will be collecting signatures with no rest until a million of them are registered. Let's finally give Clemente the honor he deserves, more than anybody in the history of this game. Maybe GOD never wanted us to find his body because he is giving Roberto the immortality he gained.Clemente once said "When I put on my uniform, I feel I am the proudest man on earth.'' Please, let that uniform with that number 21 be forever untouchable.