Rocky Mountain Sport Riders (RMSR) Comments Regarding the BLM Resource Management Plan (RMP)
328
people have signed this petition.
Add your name now!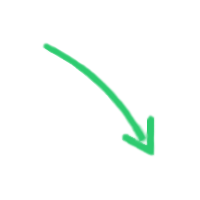 328

people

have signed.

Add your voice!
Maxine K.
signed just now
Adam B.
signed just now
This is FREE and there is no cost to sign, after signing the petition the donation to ipetitions is NOT required!
We the undersigned request and agree that the following comments should be taken into consideration by decision makers and planners during the Bureau of Land Management's (BLM) Resource Management Plans (RMP) process.
Thank you.
2012 BLM Resources Management Plan (RMP): Comments from Rocky Mountain Sport Riders (RMSR) regarding the RMP
Introduction:
Rocky Mountain Sport Riders (RMSR) is a family oriented dirt bike / motorcycle club whose majority of 150 plus members reside in Eagle County, Colorado.
One of our goals is to accurately represent the needs, ideas, goals, and passion for a sport, which has a large and rapidly growing user group within our community.
General Comments Regarding the RMP:
RMSR favors alternative D as outlined in the Resource Management Plan documents. Our club has participated in events representing dedication to land stewardship and conservation. Alternative D allows the best balance of resource use in the multiple use mandate.
Single track motorcycle trails are a completely viable and reasonable use of public lands when utilized in an environmentally responsible manner. This type of trail riding has gone from the periphery to main stream and demand is growing rapidly. It is important to note that we do not necessarily promote trails as a tool to reach a destination. Single track trails are the resource for our user group and they provide a unique experience that no other structure can duplicate. Riders use trails to recreate with friends and family for the same reason others recreate; enjoyment of the outdoors, the challenge of the activity, the mental release, etc. This form of recreation is not only a benefit to riders but has a substantial impact on the local economy.
Trails within the Colorado River Valley Field Office (CRVFO) district are becoming destination spots for others from outside this area. All riders contribute to the economy in the form of fuel, food, supplies, lodging, etc. A study was conducted by NOAA Fisheries, USDA Forest Serivce and Colorado State University-USA that explains economic impacts vs. economic contributions. This analysis explains why diversified recreation will always have a greater economic benefit than "wilderness" or any extreme conservation policy. "Determining Economic Contributions and Impacts" can be found at:
www.jrap-journal.org/pastvolumes/2000/v37/F37-2-6.pdf
RMSR is committed to sustainable trails and will continue working with CRVFO-BLM toward this goal. Our club has over 150 members and is growing fast. In the last two years RMSR has volunteered over 400 man hours towards helping the BLM and Forest Service with projects, and has removed over 6,000 lbs. of litter from trail heads in Eagle County.
According to the Federal Land Policy and Management Act (FLMPA) (43 U.S.C. 1701 et seq.), "and as required by FLPMA and BLM policy, the public lands must be managed in a manner that where appropriate- will provide for outdoor recreation and human occupancy and use". Currently the available recreation area for our user group (single track and motocross track dirt bike riders) is very underserved when compared to other user groups such as mnt. Bikers, hikers, horseback riders, etc… RMSR hopes to see more consideration for our large and continually growing user group.
The multiple use mandate (FLPMA) says to develop, maintain or revise policy to accommodate its goal. The following comments will address those points.
Site Specific Comments Regarding the RMP: All general comments apply to each area. These comments are specific to the site listed.
McCoy:
RMSR wants to continue using trails North of McCoy on Hwy 131. These trails are well established and help fulfill multiple use requirements. Very limited user conflicts exist in the McCoy area due to its distance from town and residential density. The unique climate in this area creates vital early spring and late fall riding opportunities. The vast majority of trails are sustainable and do not create any water quality issues. We would like to work with the BLM on the following points;
• Create a definitive parking area to limit roadside parking
• Create a trailhead with a bathroom
• GPS map trails and overlay map to identify private land issues
• Consider a grant for a culvert crossing the highway
• OHV fund grants for BLM to continue managing this area
• This is a great area to begin a "partnership" with the BLM
Bocco Mountain SRMA:
RMSR would like to maintain the current management policy in this area. Bocco Mountain has become better known location for riders looking for well established, challenging and fun trails. Very limited user conflicts occur in this area because of its remoteness and these trails fulfill multiple use mandates. This area is also important because of the riding season dates. On May 1, there are limited trails available in higher elevations due to snow and the valley's warmth makes people want to ride. The cultural conflicts of the past have been resolved and, while it is unlikely, RMSR is committed to resolving future issues. These sustainable trails do not create water quality issues and BLM maintenance costs are covered by OHV funds. We would like to work with the BLM on the following:
• Consider short trail connectors for better flowing loops
• Amend map to match trails
• Develop at least 7 additional miles of beginner to intermediate trails that will appeal to those riders looking for a family experience
Hardscrabble:
RMSR would like to continue using trails in the Spring Creek area South and West of Eagle. Some of our members have ridden in this area for over 30 years. Obviously, the trails are well established, offer a wide variety of terrain, are largely sustainable and do not create water quality issues. On-trail conflicts are limited to mountain bikes and these two user groups have worked together in the past to show mutual respect. Trailhead parking is shared with the occasional camper, hunters and other OHV users. Trails are remote enough to cause limited noise conflicts and help to fulfill the multiple use mandate. RMSR will continue working with the BLM on trail maintenance, trash clean up days and we would like to help inventory all trails in this area. Multiple RMSR volunteer events will continue to take place in this area, we have had 35 plus people turn out to help keep this riding area clean.
Red Hill Gypsum:
RMSR would like to continue using single track trails in the area Southwest of Gypsum. Parking is shared with campers, hunters and other OHV users, but conflicts are limited because of the large staging area. We have seen no user conflicts on the "Genie Traill" and RMSR has worked with the BLM on both trail maintenance and clean up days in this area. We would like the BLM to look at a complimentary agency routing with the White River National Forest (WRNF) pertaining to trails that directly cross the two agencies boundary. RMSR has worked extensively with the WRNF to designate such trails "open".
Contact info: Scott Fitzwilliams, WRNF Supervisor, Wendy Haskins or John Thompson 970-945-2521
These trails are sustainable and help fulfill the Multiple Use mandate. Specifically, there are 3 trails that cross the boundary lines on the South side and 2 additional trails adjacent to Genie Trail.
Motocross Track- Gypsum Area:
RMSR wants the CRVFO BLM to keep a future motocross track in the Gypsum area on the master plan. A lot of work has been put into arranging an agreement between the town of Gypsum and the BLM to facilitate such a track. Recently, RMSR submitted a proposal to CRVFO detailing 6 different sites for a motocross track. This proposal listed specific criteria essential to a successful venture. The criteria included:
• Acreage
• Sound mitigation
• Dust mitigation-water
• Soil maintenance-equipment
• Fencing
• Insurance
• Accessibility for riders
• Accessibility for spectators
• Accessibility for emergency personnel
• Cell reception
Currently one of the alternatives lists the Spring Creek area of Hardscrabble as a preferred site for a motocross track. Also specific locations have been identified by BLM employees as preferred. If this location can't meet all criteria and scrutiny, RMSR would like to propose Red Hill Gypsum to be designated as an optional site. The benefits to a motocross track include; concentrating riders, fulfilling a rider demand generating from Denver to Grand Junction, creating a large economic boost to locate economies, provides a safe family style riding area that can add significant value to our community.
Hubbard Mesa:
RMSR wants the trails on Hubbard Mesa to remain open. These trails provide recreation for a great number of riders and fulfill the multiple use mandate. This location has a variety of users with different parking areas. User conflicts might be higher in this area than previous areas commented on, but mutual respect has kept this area manageable. RMSR is willing to participate in layout of the future motocross track at Hubbard Mesa.
Gypsum Hills:
RMSR wants CRVFO to designate the Gypsum Hills area North of Gypsum as a single track motorcycle trail area. This location is already listed as a SRMA in one of the alternatives and trails currently exist there. Including this area would provide an additional 50 to 75 miles of trail which would help develop and revise policy according to Multiple Use Mandate. This would also help to support the user demand that has surpassed the available options.
Important Points:
• Single Track Motorcycle trails are a means of recreation.
• The current demand for single track and motocross dirt bike riding is not supported by the current availability.
• The sport and user group are growing at a very fast pace.
• There is a large number (10+) of businesses in and around our community that revolve solely on our user group and the sport of dirt bike riding.
• Providing this recreation adheres to the Multiple Use Mandate.
• Our user group has limited user conflicts in all areas because of the remoteness of trails.
• Rarely do we have any contact with water so we do not negatively impact water quality.
• Trails are predominately sustainable and any local erosion is minimal.
• Distance from residences to trails are great enough to minimize noise conflicts.
• BLM management costs are covered by grants from OHV fund.
• RMSR and the BLM have jointly participated in trail maintenance and clean up days and are committed to volunteering hundreds of more hours.
Sponsor
Rocky Mountain Sport Riders (RMSR)
Links