Council passes first reading of container ban on New Braunfels' rivers
389
signers.
Add your name now!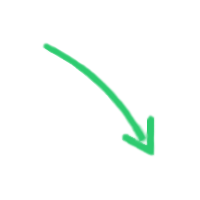 389

signers.

Almost there!

Add your voice!
Maxine K.
signed just now
Adam B.
signed just now
Friends, family, colleagues and business owners,

I am sure you have all heard or read the paper of the newest ordinance the City Council is pushing through without due diligence or true consideration an input from the stakeholders (distributors, hotels, b&b's , restaurant's, convenient stores, outfitters, etc…).

Our City's Mission statement contains the words "Community Involvement", well where is it.

Past councils have tried to do the same thing – basically outlaw beer on our rivers and that didn't go to well for them or city businesses due to interpretation from the general public. I have already received calls from tourist's questioning what they can and can't bring to float and where else they can go.

No argument that none of us want our natural assets to be destroyed or trashed but there are many ways of taking care of that if we have "Community Involvement" in trying to solve the issue and if the tourism dollars are still coming.

If this ban goes through with the 2nd reading on Monday, Aug 22, then you can cut those dollars out of the NB economy, I am scared to see how much that will be. We will be giving the Brazos, Frio, San Marcos and many other river cities a golden nugget and saying we don't know how to take care of our natural blessings we have been dealt so here you go.

Please write to a council member and ask for them to sit on this. Ask about:

Community involvement

The "Ad Hoc" committee to be formed and review their considerations (we have volunteers and able to pull resources for industry experts outside the city)

Negative impact this will have on the local economy ($, jobs, taxes, etc…) and other attractions This year we had miscommunication about the Guadalupe being closed to the press by our locals and the Chamber found the financial impact of that alone was over $1.4 million dollars to the local economy. Imagine what another ban will do!

Last reading had a vote of 5-2 in favor of the ordinance (Zapata and Digges were & are against it). Please email and call and voice your opinion, if not it will cost us all in the long run….

Mayor Gale Pospisil gpospisil@nbtexas.org or 830.221.4000 x 4507

Richard Zapata rzapata@nbtexas.org

Mark Goodner mgoodner@nbtexas.org

Mike Ybarra mybarra@nbtexas.org or 830.221.4000 x 4503

Sandy Nolte snolte@nbtexas.org or 830.221.4000 x 4504

Bryan Miranda bmiranda@nbtexas.org

Steven Digges sdigges@nbtexas.org

Also please find attached a petition against the ordinance. If you will print and sign and disperse where you can, in your place of business. If you can bring by signed forms to Rockin R in Gruene at the T Shirt Shop it would be appreciated. I will take on Monday Aug 22 to the City Council Meeting. We also have one in the T Shirt Shop to sign if you speak with anyone that would like to come by and we have other concerned citizens passing them out to local businesses as well.

http://www.facebook.com/pages/The-Rivers-Belong-to-Us-Not-City-Council/174229485983300

Keep the wave going, Pass it on!
Links