River Forest Welcoming Village Resolution
689
signers.
Add your name now!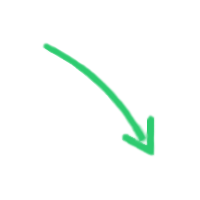 689

signers.

Almost there!

Add your voice!
Maxine K.
signed just now
Adam B.
signed just now
Residents of River Forest are working to pass a Welcoming Resolution in our village. Similar to resolutions that have already passed in neighboring communities, the River Forest resolution will reinforce the spirit of equal protection that exists in our community, while promoting public safety and economic development.
If you would like to add your support to this important initiative, please add your name and email to the right and identify how you are connected to River Forest (resident, student, work in the village). Your email will not be given to any parties other than to identify you as someone in our community who supports this issue.
If this is an important issue to you, we hope that you will pass this along to at least 10 of your friends or family who also may want to support this important initiative here in River Forest.
The FAQ section below provides information on this issue and addresses many of the questions people may have regarding what a Welcoming Village is and why it is important to River Forest.
Thank you.
The RF Welcoming Village Resolution Steering Committee
WELCOMING VILLAGE RESOLUTION FREQUENTLY ASKED QUESTIONS
What does a Welcoming Village Resolution do? A strong Welcoming Village Resolution prevents city officials from being deputized to be de facto immigration agents, for example, preventing a routine traffic stop from turning into a deportation and permanent family separation; it keeps the criminal and immigration systems separate; and ensures all law enforcement agencies respect 4th Amendment Constitutional protections by requiring a court issued warrant.
Why is this important? People are living in fear under the constant threat of deportation and permanent family separation. In the last eight years, nearly 3 million people were deported. The current administration intends to surpass those record numbers. Recent executive orders have made all immigrants a priority for deportation. At a time when vulnerable communities are under attack, River Forest must demonstrate its commitment to equality and justice by standing and acting in solidarity with the immigrant community.
Who will this benefit? This resolution will benefit all residents of River Forest, including ALL immigrants, regardless of race, gender, religion, and/or previous interactions with the justice system. The Resolution also restricts participation in any federal registry program that is based on religion, such as a Muslim registry. Studies demonstrate that crime is significantly lower in sanctuary jurisdictions. Economies are also stronger in sanctuary jurisdictions—from higher median household income, less poverty, and less reliance on public assistance to higher labor force participation, higher employment-to-population ratios, and lower unemployment. The Resolution will ensure River Forest businesses and institutions continue to benefit from the contributions of immigrants.
How many communities have adopted similar policies? More than 600 counties and cities have policies limiting collaboration between city officials and immigration enforcement agencies.
What does this mean for safety? Collaboration with ICE endangers public safety. When immigrant communities fear that city officials, police included, collaborate with ICE, they are less likely to seek access and even report crimes. The resolution does NOT prevent Village officials from complying with valid, legal warrants issued by a court.
Why wouldn't we want to deport "criminals"? The rhetoric is untrue: Two-thirds of all deportation cases in the last eight years involved people who committed minor infractions, including traffic violations, or had no criminal record. People of color are more likely to be arrested or stopped by police. For a President who is eager to continue with the rhetoric of deporting "criminals," mass deportations will be an easy goal to accomplish if local law enforcement is deputized. It's time to end the double standard. The criminal and immigration systems should be kept separate.
If River Forest becomes a Welcoming Village, won't we lose federal funding? Several hundred cities and jurisdictions, including major cities like Chicago, Houston, New York, and San Francisco, have declared themselves Sanctuary cities. The federal government cannot remove funding from all of them. Moreover, the law is on our side:
● The 10th Amendment to the Constitution bars the federal government from forcing non-federal entities from doing their bidding.
● The Supreme Court recently ruled that threats to remove funding cannot be "coercive." Threats become coercive when you threaten to take away funding to implement a federal policy.
● A federal court blocked the implementation of President Trump's executive action and clarifying that the federal government may not take away federal funds to coerce local governments to implement federal policies.
For additional questions, please contact Mony Ruiz-Velasco at PASO, 708-410-2000 or mony@pasoaction.org. PASO is a grassroots, community based, social justice organization that works alongside local residents and serves the West Cook suburbs by engaging in organizing, education, advocacy, civic engagement, public policy and also provides direct immigration legal services to low income individuals.