RIP Choice FM. Represent us properly please Capital Xtra
115
people have signed this petition.
Add your name now!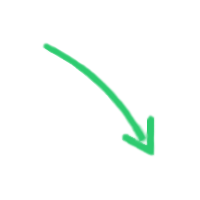 115

people

have signed.

Add your voice!
Maxine K.
signed just now
Adam B.
signed just now
This is a continuation of an original petition which can be seen by clicking
here
when at that time Capital had just taken over and that petition stated
"Dear Global Radio

Since your recent acquisition of Choice FM, some startling changes have been made that we are extremely concerned about. As a direct result of these changes, we have found that some of our favourite presenters have either been sacked or their shows moved to unsociable times.

As the only legal radio station for people of colour, for the last 10 years Choice FM has provided us with a platform to discuss those topics that are considered too controversial for main-stream radio and given us a wide variety of music options.

It is with dismay that we find that the Schumann Shuffle, the only live debate that focused on urban issues, was axed along with its popular host, Geoff Schumann and equally distressing, we find that Lady Gee, the only black female reggae presenter who entertained thousands whilst preparing Sunday dinner in the afternoons, has been rescheduled to the unsociable time-slot of midnight on Saturday. And where was the Soul Powered Countdown with Calvin Francis on Sunday morning?

We believe that enough is enough. We do not need another Capital Radio. We have a big enough selection of main-stream radio without having to add Choice FM to the list. We liked it just the way it was. We appreciate that times change and we need to move on, but the consequences of this are, yet again, black issues are pushed underground and not given the publicity they warrant and the opportunity to educate our young is again taken away from us. We though we were living in a democratic society.

Do you really realise what you have done? Do you realise the significant negative impact you have made? How did you gather your research material? Who did you consult with prior to the changes?

Im sure you'll agree that an urban radio station should cater for people of all ages and deal with topics that affect us as black people. Its not all just about music. It should be about a way of life, reflective in the product. With over 1 million people of colour living in the UK, do you not think we have a right or a need to assist you in the redesigning of the Choice FM infrastructure?"

Well we can see that with Capital Xtra now taken over and Choice FM being no more, this has come to full fruition and we have basically gone back to scratch where people ofcolorhave nothing which really represents them in an authentic way. This is how it was before Choice FM came along. DJs such as Daddy Ernie,Martin Jay, Natty B, Dave P, DJ 279 and DJ KChave now been pushed out. Music such as Reggae, Bashment, Soca, and Gospel does not feature predominantly on your station and has been given a backseat when for us, it should very much be at the front seat because that is part of who we are and the hip hop that does feature is mainly just mainstream which you can hear on most other stations. WE ARE DIFFERENT. Even though this is obviously a business decision, you have to ask yourself at what expense has it been done and what effect has it had on our community.
We, the undersigned, believe that you should review the recent decisions made and give us the opportunity to put forward ideas and suggestions. All we ask is that you represent us for who we truly are and not who you think we are. Allow our music to have a VOICE and let the people have a real CHOICE.
Links