RIO Rd bike improvement
112
people have signed this petition.
Add your name now!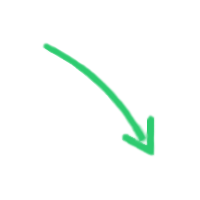 112

people

have signed.

Add your voice!
Maxine K.
signed just now
Adam B.
signed just now
SIgn this if you want to protect the children of the Carmel community and provide Safe Routes TO School
Monterey County has imminent plans to repave Rio Road from Highway One to around Atherton.
At first, the plan was to simply repave the road exactly as-is. But then word got out about the City of Carmel's bike/ped safety improvement projects, which a Carmel-area citizens committee insisted should include that stretch of road. (For all committee route recommendations, see below and also: https://www.google.com/maps/d/edit?mid=zL3sSbW5k22w.kadgJf_vS6CY)
Citizens flagged that route in particular both because so many children have been hit or nearly hit by cars and also because it's a key link to several other bike/ped links that are already built or pending. These include the Hatton Canyon trail, a Rio Park connection to two elementary schools, a safer connection between the Mission and Mission Trail Park, linkages to Palo Corona and Point Lobos, and the eventual completion of a Carmel River trail, including possible links to Carmel Middle School and under Highway One.
Folks from several organizations met: county government, the transportation agency, the Carmel Mission, and the City of Carmel. The group did a closer evaluation and realized that the project could be greatly improved by incorporating the concerns of the Carmel's citizen committee. Supervisor Potter even pointed out that smoothing out that wide stretch exactly as-is could make an already dangerous and high-speed road even more hazardous for bikers and walkers.
Thanks to the direction of Supervisor Potter and the work of county engineers, the project was re-drawn with slightly narrowed motor lanes and the addition of bike lanes on both sides of the road. (Apparently, two lanes are necessary by law, so that bikes can travel with, not against, traffic.) One possible trade-off of this slower and safer design could include the loss of some incidental parking on County right-of-way, which occasionally happens along the north side of Rio just between Oliver and Hatton, against the steep hill. (South side parking and north side between Oliver and Hwy 1 would not be affected.)
Our neighbors along Rio Road received news of a public hearing for the project with an official county Notice (see sample below). The Notice, however, was only sent to Rio Road properties, not to the surrounding neighbors. It is therefore possible that the county may not hear anything from folks who would use the safer road and may therefore cancel the improved project.
In fact, an opposition group has already formed. The worst-case scenario, in my opinion, is that if folks don't have the time or energy to make this project work, it could indeed be tossed out by officials who, perhaps understandably, don't want the hassle of dealing with frustrating controversy where none really should exist.
So, if you are interested in the improved pavement design, please contact the five Monterey County Supervisors immediately. They will be voting at their July 7th, 9:00am meeting about whether to schedule a public hearing on the matter (or just drop the project perhaps). If scheduled, the supervisors will most likely hold the public hearing on July 21st.