Select a Right Candidate for Pune Lok Sabha seat
34
people have signed this petition.
Add your name now!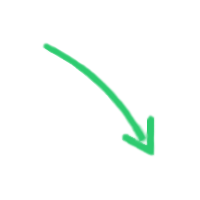 34

people

have signed.

Add your voice!
Maxine K.
signed just now
Adam B.
signed just now
Letter to all Political Parties February 4, 2009 Dear Madam/ Sir, Selection of a Right Candidate for the Pune Lok Sabha constituency.. We write this letter on behalf of all the citizens of Pune. We Punekars have been attempting to encourage responsible governance by government bodies and transparency in all transactions and implementation. We, the residents of Pune, have been increasingly taking part in civic issues and contribute to improvement of our neighbourhood and our city. A very important aspect of citizens participation in governance is the exercise of our right to vote. Before the last local election, we, Punekars studied all the candidates prior career records, their educational qualifications, criminal records, assets etc. and circulated them widely. We had face-to-face sessions of questions and answers with the candidates in every ward. This empowered the voters to make informed decisions.. All this is an indication of how aware the Pune resident is of the world around him/her and is willing to fight for good governance.. Terrible things happened on 26 November 2008 and there is a perceptible anger amongst the people. They are tired of the old ways and the lack of decisive action, the absence of answers or effective action. People want change. They do not want the same old candidates who have failed to deliver term after term. They want a better choice.. Elections are round the corner. We request you and your party to please select your candidate for the Pune Lok Sabha constituency very carefully. Now we would like your support in our effort to give us, the citizens of Pune, good, responsible candidates who are committed to working for their constituencies and improving conditions in the country. The candidates we are looking for would possess the following qualities: 1.Impeccably honest, and committed to transparency in government. 2.A long record of unblemished, high integrity service to the community. 3.Committed to protection of the environment and to the reduction of pollution of all types. 4.An attitude of equal concern for citizens of all classes, castes, creeds and sex. 5.Committed to root out corruption at all levels of government. 6.Committed to rigorous tracking of expenditures of public funds and exposure of any irregularities. 7.Shows willingness to increase the involvement of citizens in civic affairs. 8.Has no criminal record whatsoever.. We would further like the candidates to make the following specific commitments to Pune City and Pune District: *Protect and preserve all water bodies. *Protect and preserve all green areas and hills. *Provide clean, safe and adequate drinking water supply to all, rich and poor. *Give the city world class sanitation and sewage treatment systems. *Ensure drastic reduction of air pollution and industrial pollution. *Work towards bringing a major increase and improvement in public transportation.. Pune is a centre of education, IT, auto industry. It is the fastest growing city in India. To grow in this direction we need the city to develop to standards of the highest level. And that can only be achieved when the elected representative is as we have indicated.. If a candidate does not meet the above criteria, we will campaign to ensure her/ his defeat. Further, this movement will get momentum and move from strength to strength to ensure the selection of clean and committed candidates not only for the Lok Sabha but also for the Legislative Assembly elections which also are due soon.. We look to you and to your party to give us a candidate who will truly lead Pune to realise its potential and do Pune proud.. Thank you. Yours sincerely, We, Punekars
Sponsor
The National Society for Clean Cities, Pune is a NGO active in Pune empowering citizens to strive for a Clean Green Pune. It is the apex body of all the mohalla committees/ parisar samitis/ neighbourhood action groups in Pune and has been active since the last 31 years..