Full Freedom of Information for families of loved ones who have died in the UK or Abroad(when not a case of national security).
230
people have signed this petition.
Add your name now!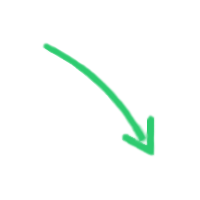 230

people

have signed.

Add your voice!
Maxine K.
signed just now
Adam B.
signed just now
As a family we have been fighting for answers about the circumstances surrounding my Brother Andrew's death in France on September 7th/ 8th 2010. Andrew was diagnosed with paranoid schizophrenia in 2008 and was under supervision of a hospital in Laval, he was living at home with his partner at the time of his death. We have been given no clear cause of death by French authorities after a post mortem and other tests were carried out. Andrew was 31 when he died. He was found leaning up right on an embankment along a country path on 8th September 2010 by walkers, 2km from Vimarce in France where he was living. My Mother received a phone call on 8th September from a local gendarme, stating Andrew had been found dead. My mother and stepfather travelled to France the following day. She was interviewed by the gendarmes and told Andrew had gone out for a walk the morning of the 8th September, possibly for cigarettes (no money or cigarettes were found on him). Initially we were all extremely upset and distraught to hear the news and just wanted Andrew repatriated as soon as possible back to England. Eventually it took 3 months to happen and we were told this was a usual time scale to have to wait for such a process, we have since discovered this is not the case. When a post mortem was carried out in England, it was discovered Andrew's heart and brain were missing along with other organs and samples. In order for the post mortem to be concluded we had to wait for these to be returned. When they finally arrived in England, DNA tests were carried out on the organs, but due to the fact the organs had been stored in formalin in France we could not determine if these were Andrew's. In January 2011 we could finally have Andrew buried beginning the grieving process as a family. In the months to follow all paper work was requested thorough the Coroner's office via the Embassy. In August 2011 most of this had been translated into English. When we read statements from France into the investigation into Andrew's death, we discovered he had been missing since the 7th September. This came as a total shock to us, due to the fact we had initially been told he had gone for a walk on the morning of the 8th. There was no local investigation (knocking on doors) and no tests were carried out on his organs, even though we had been told this was why his organs had been taken. In October 2011 we discovered a judicial enquiry had been opened in France shortly after Andrew's death (We were never informed of this by French authorities). When we asked what the enquiry was about, we received a letter from the procureur (state prosecutor) stating he was closing the case under 'no offence'. After questions posed by us to both governments', the FCO, ADAVIP (French victim support), the Procureur and others, we have never been told what was investigated in this enquiry. Further information and documentation has continued to filter through due to our determination to find out how Andrew died. We have received the police statements from France through three different sources along with other documentation and each time a little more has materialised. We believed when we received the first statements that this was all of the information taken in the witness statements, but found out a year after receiving the first request for these documents that not all of the information had initially been given to us. My mother has since applied for all information held by the FCO (foreign office) in London through the Freedom of Information Act. We have been sent the majority of this documentation, but told some information has been withheld because the Foreign Office believe, that it could damage relations between France and the UK up to government level! We are currently at the third stage of appeal for this information. As a family we not only feel we have a right to this information, but that any family in the future who may go through similar circumstances in finding out about a loved one's death in the UK or Abroad should have access to all information in the case. We have set up this petition to hopefully get the government to look at the issue of 'withholding information from families' and for this, we need 100,000 signatures. Please take a few minutes to sign the petition as this is a clear abuse of human rights and affects us all.